PPK. Walther PPK. You probably recognize this gun as the one used by the famous fictional spy, James Bond.
In both the novels and movie series, Bond used the Walther PPK as his pistol of choice from nearly the beginning. This iconic pistol is still in production after almost 90 years and is now more popular than ever.
The Walther PPK is a great option for concealed carry, home defense, or just to say you have the same gun as Mr. Bond. Let's dive a little deeper into what makes this pistol so special.
About the Walther PPK
While this iconic gun has gotten a few upgrades since it was first invented over 80 years ago, it has maintained its popularity, and even gained some, thanks to James Bond.
When the Walther PPK pistol was created, it was the first firearm to be labeled as a concealed carry pistol. In fact, today, it is often referred to as the concealed carry pistol.
At the time it was created, there was a gap in the market for a gun with great performance in a concealable size. In order to meet that need, Walther decided to move away from traditional pocket pistols and full-size pistol frames to bring the world a practical and reliable option in a mid-size.
The Walther PPK – or Police Pistol Kriminal – features a double-action/single-action trigger that decocks as the safety is rotated into the safe position. Chambered in .380 ACP, this popular pistol features a fixed barrel, a single-stack magazine, and a slide-mounted manual safety lever.
Weighing only 19 ounces with a barrel length of 3.3", the Walther PPK comes standard with a 6-round magazine.
Since its inception, the James Bond Walther PPK has had many variants, including one chambered in .22 LR and a lightweight aluminum frame model.
Today, many law enforcement officers and government officials have made the PPK their backup or concealed carry gun of choice.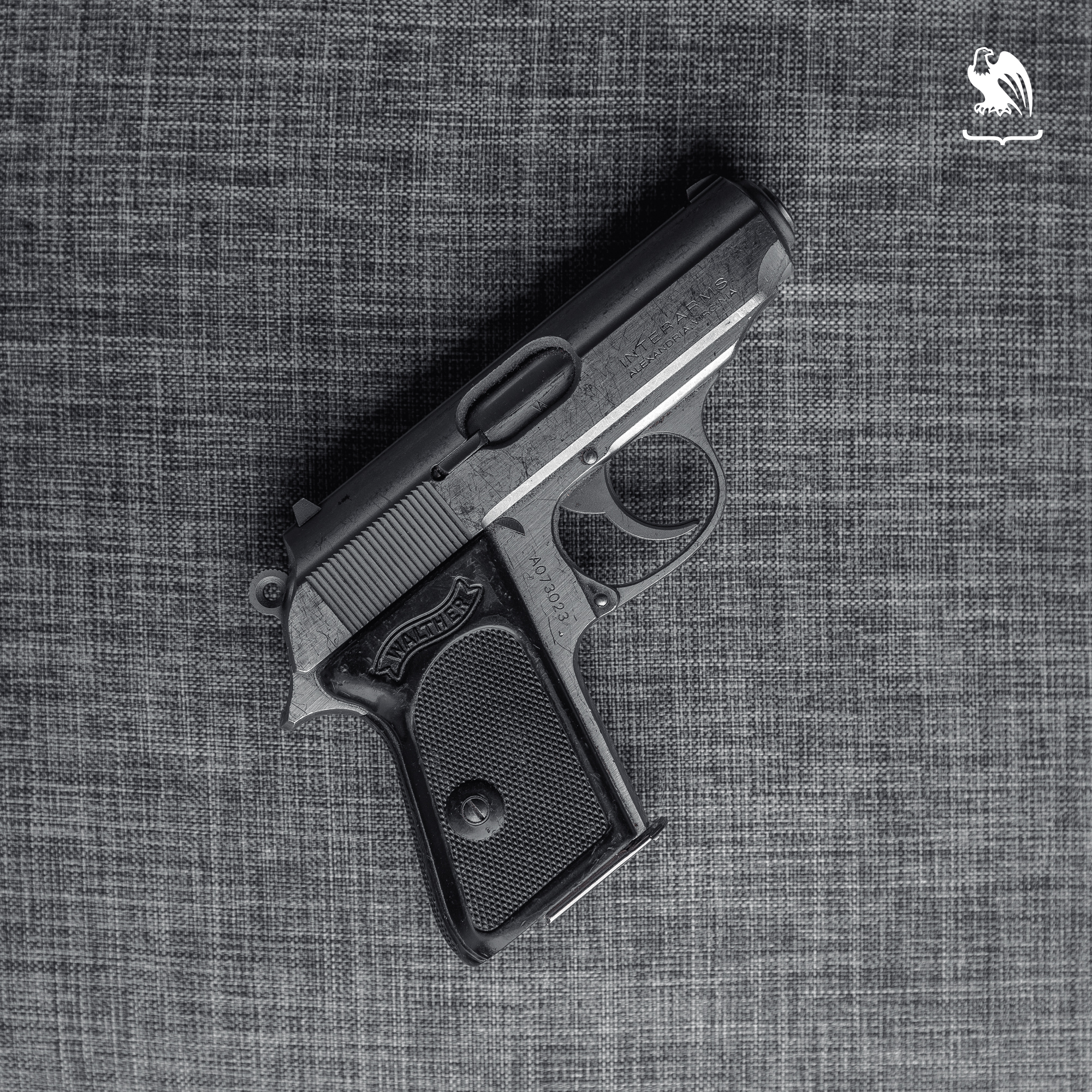 Walther PPK as James Bond's Gun
The PPK was first introduced in the James Bond novels and movies when the Beretta fell short and his boss presented him with a more reliable pistol – the .32 caliber Walther PPK. This iconic scene in "Dr. No" goes a little something like this:
M: Take off your jacket. Give me your gun. Yes, I thought so. This damn Beretta again. I've told you about this before. You tell him—for the last time.
Major Boothroyd: Nice and light—in a lady's handbag. No stopping power.
M: Any comments, 007?
Bond: I disagree, sir. I've used a Beretta for 10 years. I've never missed with it yet.
M: Maybe not, but it jammed on your last job and you spent 6 months in hospital. A double-O number means you're licensed to kill, not get killed. And another thing. Since I've been head of MI6, there's been a 40-percent drop in double-O casualties. I want it to stay that way. You'll carry the Walther. Unless you'd prefer to go back to standard intelligence duties?
Bond: No, sir. I would not.
M: Then from now on you carry a different gun. Show him, armorer.
Major Boothroyd: Walther PPK. 7.65 mm with a delivery like a brick through a plate-glass window. Takes a Brausch silencer with little reduction in muzzle velocity. The American CIA swear by them.
M: Thank you, Major Boothroyd. Any questions, 007?
Since this, the Walther PPK has been the weapon of choice for all six actors who play James Bond in the EON film franchise, with the exception of"Octopussy" and the non-EON film, "Never Say Never Again".
Although the PPK is featured in the opening scene, on the posters, and in promotional materials of "Casino Royale,"it wasn't until "Quantum of Solace"that it is again used as James Bond's trusty sidepiece.
What Holsters Can I Use With the Walther PPK?
Known as the concealed carry pistol, the Walther PPK is most commonly carried inside the waistband, but can easily be carried OWB as well. At Vedder Holsters, we offer a variety of IWB and OWB holsters custom-fit to the PPK.
Our most popular Walther PPK holster, theVedder Holsters LightTuck™, is made of Kydex and offers a precise fit for your Walther PPK concealed carry gun.
Heat-molded around the PPK, this holster ensures your gun is secure and won't come out until you are ready to remove it. With additional features like adjustable retention, cant, and ride height, you're sure to find that sweet spot of comfort and concealment.
If you are looking for the comfort that leather provides but don't want to sacrifice the durability of Kydex, our RapidTuck™ and ComfortTuck™ are the perfect blend of both. For deeper concealment, our ProTuck provides the best features of the ComfortTuck™ with the addition of fully adjustable retention and two points of contact on your body.
While James Bond didn't carry a spare magazine, the modern-day spy might want a holster that incorporates a mag carrier. If that sounds like you, check out our SideTuck – an appendix IWB holster that makes concealing your pistol and spare mag as easy as saying 007.
Whether you are looking for an outside-the-waistband holster, a pocket holster, or a classic Kydex option, there is a Walther PPK holster for everyone. Click here to check out all the holsters we have available for the PPK.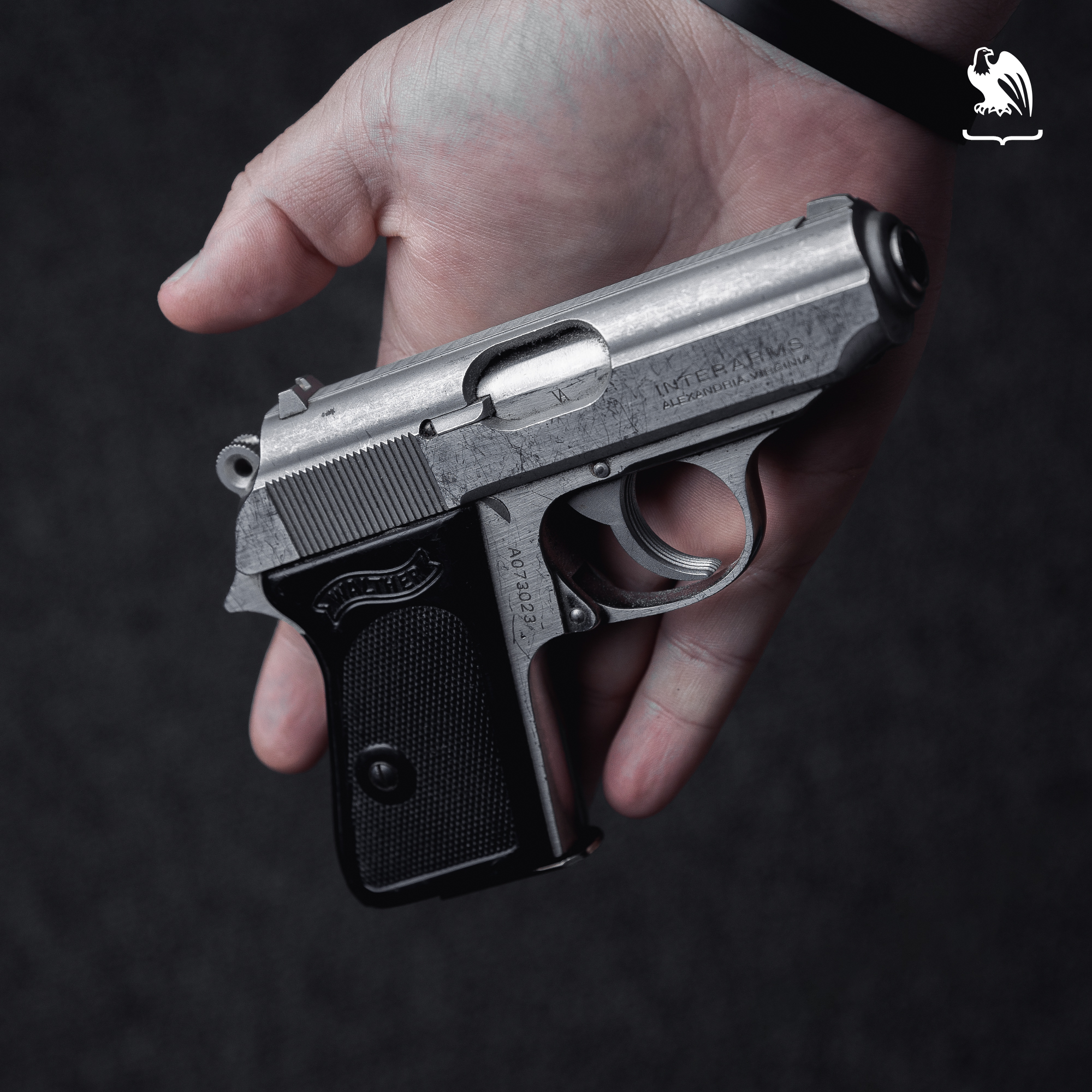 Should I Get a Walther PPK?
Ultimately, the right pistol for you comes down to what you are looking for in a gun. Of course, if you are a die-hard James Bond fan, it might be a no-brainer for you to own the famous Walther PPK.
The Walther PPK James Bond gun is a timeless classic that continues to be one of the most iconic concealed carry pistols of all time. From its unparalleled performance to its reliability and concealability, it is a great choice for concealed carry, home defense, or whatever you might need.
If you're looking for a new IWB, OWB, or pocket carry holster, visit our Holsters by Gun Model page for Kydex holsters that are custom-made for your weapon of choice.
Interested in items beyond holsters? Check out our Resources Page for links to recommended products like lights, lasers, first aid, maintenance, and more, and browse our selection of belts, apparel, and accessories at our website, vedderholsters.com.
To stay up-to-date on all the latest Vedder Holsters content and offerings, check out our blog and follow us on Facebook, Instagram, and Twitter. And be sure to visit our sister company, GeoGrit, for all of your American-made minimalist wallet needs.