As concealed carriers, one of the best training tools we have is to study a variety of self-defense cases and learn from them.
By evaluating these situations and looking at what went wrong, what went right, and how it might have been handled differently, we gain a better understanding of how these incidents unfold and become better prepared to defend ourselves.
On May 18, 2023, a Charlotte, North Carolina bus driver shot a passenger who verbally threatened him and brandished a weapon after he refused to let him off at a non-bus stop. Let's break it down.
Incident Breakdown
Security footage from a Charlotte Area Transit System (CATS) bus captured an incident in which a bus driver and passenger got into a shootout after the man behind the wheel refused to let the rider off before the next stop.
A video of the event can be viewed here, so you can see what happened for yourself. WARNING: The video is graphic and may be disturbing to some viewers.
The situation escalated around 11:15 a.m. near the Charlotte Premium Outlet Mall, when a passenger riding a CATS bus approached the driver, asking to be let off the bus. The driver refused, as they weren't at a bus stop, according to a Fox News article.
A two-minute verbal altercation ensued, in which the passenger, later identified as 22-year-old Omarri Sharrif Tobias, made threats to David Fullard, the driver, through the plexiglass that separated them.
In the video, Tobias is heard refusing Fullard's command to step away from the front of the bus and verbally threatening him.
"I dare you. Touch me. I dare you to touch me. I'm going to pop your a**," Tobias said.
Shortly after, Tobias stepped out of Fullard's view, where he is seen pulling a pistol out of the pocket of his hoodie.
He stepped back in front of the plexiglass, holding the gun down at his side. When Fullard saw the gun, he immediately pulled one of his own, and the two men began to fire at one another, shattering the shield between them.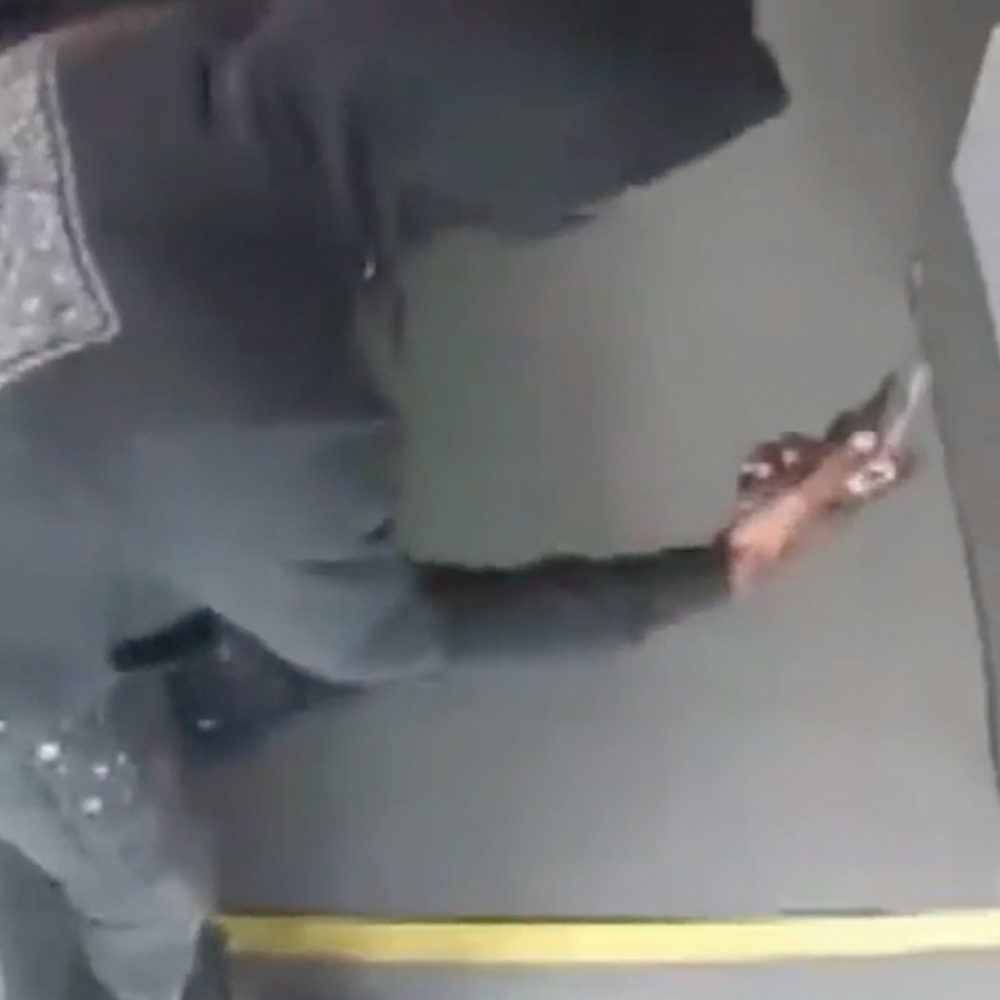 Case Note: If you feel threatened, pay attention, and be prepared. While you don't want to be the one to escalate a situation, you do want to be ready in case the other person makes a move.
At least a dozen shots were fired in the initial shootout.
During the shooting, Tobias fell to the floor and then he crawled to the back exit. Fullard stopped the bus and got out of his seat to look for him, keeping his weapon drawn.
Tobias hid on the steps leading to the rear exit of the bus, where an uninvolved passenger was hiding. Another passenger was hiding in the back of the bus as well.
You can then hear Tobias asking Fuller either why he shot him or if he was going to shoot him, to which Fuller replied, "Bro, you tried to shoot me!"
Tobias steps out from his hiding spot and Fuller orders him to get back, still pointing the gun at him. Tobias does step back, and Fuller fires four more shots at him while the other passengers duck to avoid the gunfire.
Case Note: This is why it is CRITICAL to be sure of what lies beyond your target. You never want to put innocent bystanders at risk of becoming collateral damage.
As the second round of shots were fired, the back door opened and Tobias, along with the other passenger who had been crouched there, fell out of the vehicle.
Fullard also exited the bus and took a final shot at Tobias from around a donation bin as he headed through the parking lot.
Case Note: If a threat is retreating, head to safety. Don't keep shooting or continue to follow them. Now is the time to get away and call 911!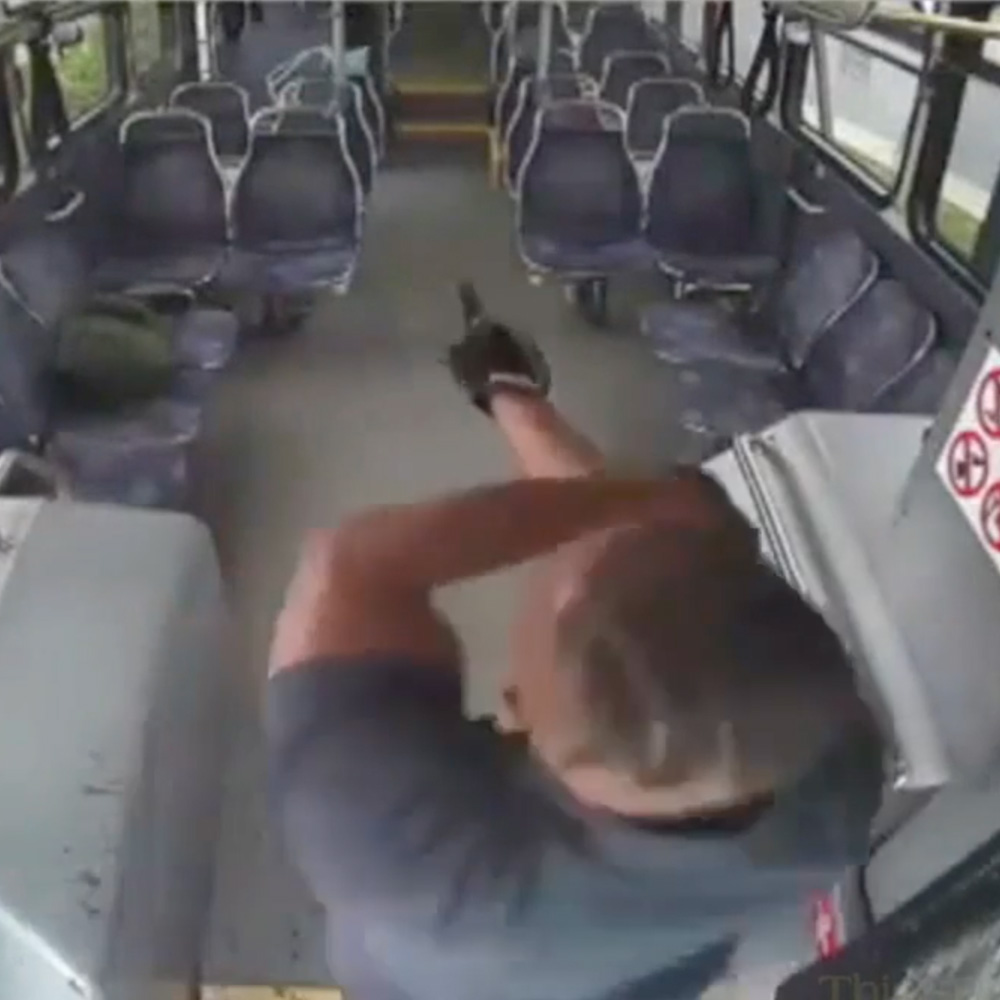 The Aftermath
Following the incident, both men were transported to the hospital to receive treatment for their injuries.
Tobias remained in the hospital for six days recovering from life-threatening injuries. Fullard was also wounded, but his injuries were considered non-life-threatening, according to Fox News.
None of the un-involved passengers on the bus were injured.
An investigation ensued, and Tobias was arrested and charged with assault with a deadly weapon, inflicting serious injury, carrying a concealed weapon, and communicating threats. As of this writing, he is being held on a $250,000 bond and faces a looming court date.
Tobias was also banned from riding on all Charlotte public transit systems.
Fullard has not yet been charged with anything related to the incident, and a decision has not yet been made as to whether he will be. However, he was immediately fired from his job as a result, CATS interim CEO Brent Kagle in a press conference.
"Possession of a firearm or other weapon is prohibited by the company's workplace violence policy while on duty or on company property," he said. "This is defined as a dismissal violation in the RATPDev work rules."
Fullard's attorney, Ken Harris, told ABC7 that his client carried his gun on the bus out of fear for his safety.
"I hear it from a lot of my clients. What they want to do is do their job, but they also want to get home," he told the news outlet.
CATS spokesperson Brandon Hunter told Fox News that they believe the situation could have been handled differently.
"We believe that the situation could have been de-escalated because the bus operators are trained on de-escalation," he said. "And so just because the operator wasn't at a bus stop, he could de-escalate it by letting the gentleman off the bus if he could have pulled the bus over safely to let him off."
Reflection
After learning the details of the encounter, it's time to reflect on what happened and how you might have handled the same situation.
Do you think the shooter was justified in this incident? Why or why not? Do you think there was anything that could or should have been done differently? How would you have handled the same situation? Be sure to share your thoughts on this concealed carry case with us on social media @VedderHolsters.
Knowledge is power, and analyzing incidents like these can only serve to better prepare you to respond appropriately in the event you are faced with a similar situation. For more resources on training, information on local gun control and concealed carry laws, and general CCW tips, check out the U.S. Concealed Carry Association.
If you're looking for a new IWB, OWB, or pocket carry holster, visit our Holsters by Gun Model page for Kydex holsters that are custom-made for your weapon of choice.
Interested in items beyond holsters? Check out our Resources Page for links to recommended products like lights, lasers, first aid, maintenance, and more, and browse our selection of belts, apparel, and accessories at our website, vedderholsters.com.
To stay up-to-date on all the latest Vedder Holsters content and offerings, check out our blog and follow us on Facebook, Instagram, and Twitter. And be sure to visit our sister company, GeoGrit, for all of your American-made minimalist wallet needs.