Getting a concealed carry license is an exciting step in a gun owner's journey. You've completed your class, had your fingerprinting done, and completed your application. Now, all there is left to do is wait.
So, how long does it take to get a concealed carry permit, anyway? The time it takes to get your CCW license depends on a variety of factors, like the state you live in, how busy they are, and how well your application was completed. Depending on where you live, it can take anywhere from a week to 90 days to receive your permit.
But if you're feeling impatient, here is everything you need to know about how long you can expect to wait for your license, the factors that can affect processing time, and what you can do to help move things along.
The first part of the process is completing the requirements and paperwork necessary to qualify for a permit in the first place. So, let's get into it.
Steps for Getting a Concealed Carry Permit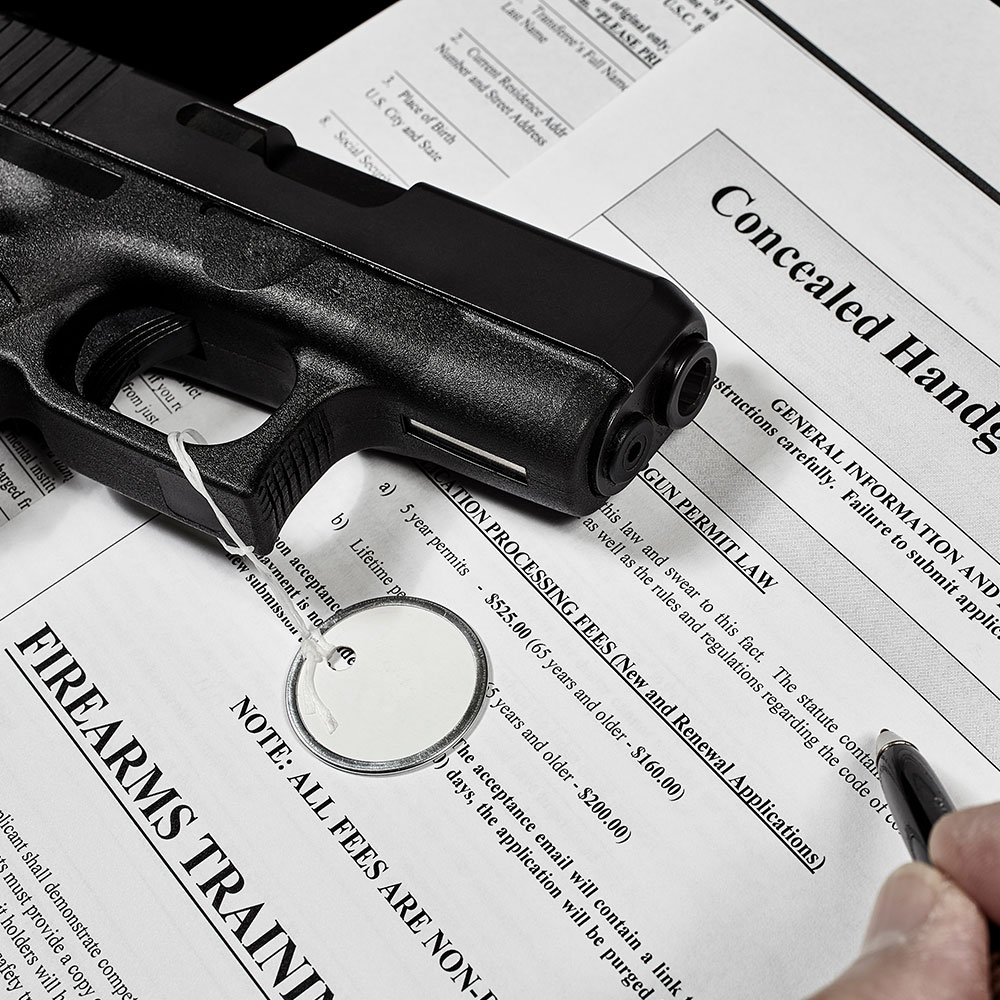 If you've recently decided to get your CCW permit, you probably have a lot of questions about where you should start and how much time and effort you should expect to put in.
While the exact process varies from state to state, there are a few basic steps that need to be completed no matter where you live.
1. Research Local Requirements
Because every state is different, start your journey by researching the requirements for a CCW license where you live. Some states require things like photographs, fingerprinting, an in-person class, and even character references, while others are as simple as an online training course and a quick application.
You'll also want to check to make sure you meet state and federal requirements for being issued a carry permit. Again, all states are different, but a few of the most common factors are age, criminal records, mental illness, firearms training, state residency, having a valid state ID, and completing a live fire demonstration.
The USCCA offers some great resources to help you get started in researching the requirements and application process in your state.
2. Take a Concealed Carry Class
The next step is to take a concealed carry class. Most states require some sort of training to qualify for a carry license, but even if yours doesn't, it's still a great idea.
A CCW class will go over the basics of firearm safety and self-defense, and provide you with a certificate of completion. These classes also cover local concealed carry laws to help you safely and legally carry your gun. Many in-person courses even have a live-fire training portion, which is both fun and informative.
You can find concealed carry courses near you at this link, and you can learn about the different types of CCW classes by reading our article here.
3. Complete Your Application
Finally, you'll need to fill out some paperwork and submit your concealed carry permit application. You must fill out all necessary forms completely and accurately if you want to be approved, so be sure to do your research ahead of time.
While every state has different requirements, most of them require things like a copy of your driver's license, a background check, fingerprinting, a copy of your CCW training certificate, and a small processing fee.
Once you've submitted your application to the state, whether online or via snail mail, all that's left to do is wait.
How Long Does it Take to Get a Concealed Carry Permit?
Once you've successfully submitted your application for a concealed carry license, you'll have to wait for the admitting agency to receive your packet, review the paperwork, and issue your permit.
When you're checking your mail every day with bated breath, the wait can feel like an eternity…
So, what should you reasonably expect? How long does it take to get a concealed carry license?
Unfortunately, there's not an exact timeline for when you should expect to receive your permit – it completely depends on where you live, how many applications they have on their desk, and how well your paperwork was filled out.
Depending on your state, you should expect to see your permit in the mail anywhere from seven to 90 business days after it's been submitted.
For a more specific timeline, you'll need to check your state's website or ask someone who works in the administering department. Unfortunately, even they can only provide you with a rough estimate.
What Factors Can Affect Processing Time?
The processing time for a concealed carry permit can be affected by several factors.
First is the volume of applications that the state is receiving. If there are a large number of applications awaiting approval, it may take longer for the state to process all of them.
Another factor that can impact processing time is state-specific requirements. Some states are required to meet specific timelines for processing applications, while others are not.
For example, many states require that applications be processed within 90 days, while others may have a more flexible system. It's a good idea to research your state's specific requirements to have a better understanding of what to expect.
Finally, issues with your application, such as missing or incomplete information, will delay the process even further. In these circumstances, you will likely be contacted by the state – or have your application returned to you – and asked to provide or clarify the required information, all of which adds time to your wait.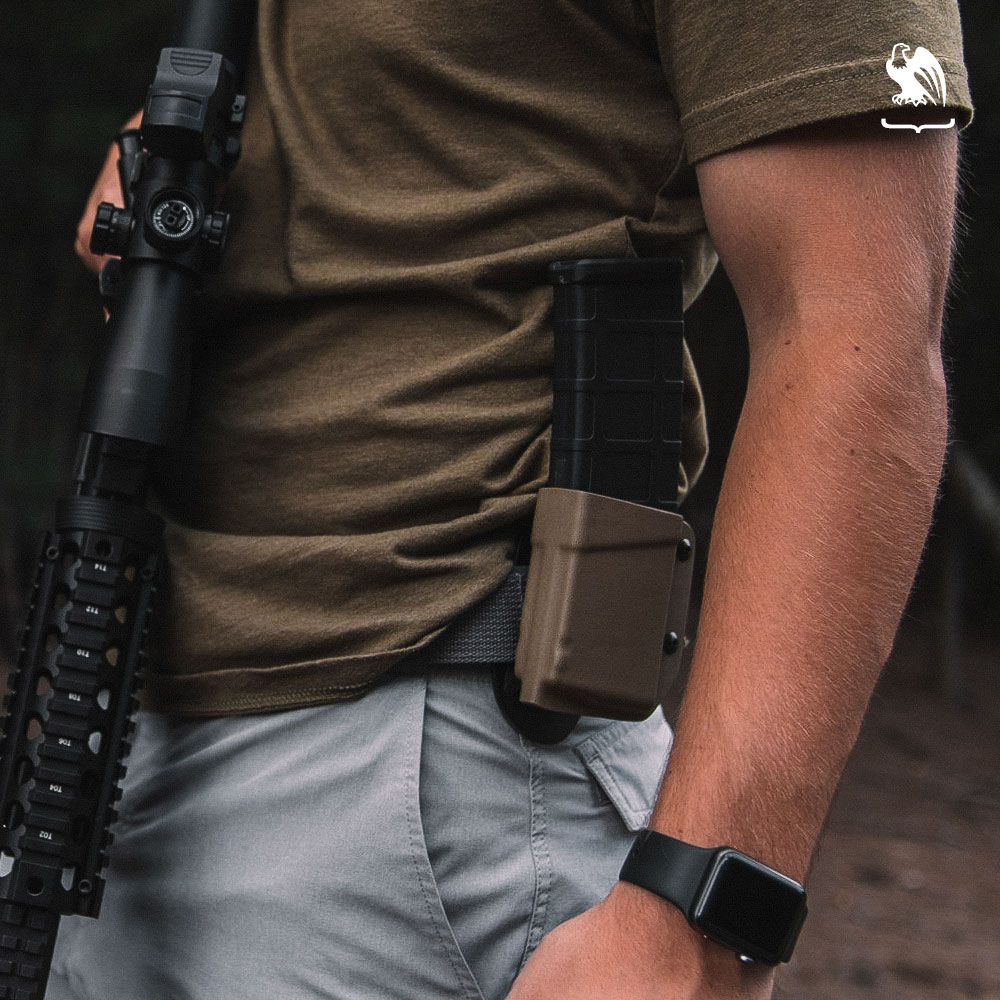 How Can I Expedite the Process?
If you're trying to get your concealed weapon permit as soon as possible, you may be wondering if there's anything you can do to help speed up the process.
Unfortunately, there isn't much you can do to ensure you receive your CCW license faster. However, there are a few things you can do to prevent any issues with your application and help everything go smoother.
The most important thing you can do to ensure a quick and easy approval is to make sure your application is thorough and complete. Make sure all your paperwork is in order by double-checking your personal information and your answers to any questions. You should also look through all the papers to make sure you haven't forgotten anything.
Next, you can speed up the process by getting your background check done in advance. Most of the time this requires physical or electronic fingerprinting, and getting your fingerprints done ahead of time can save time. If you do get physical fingerprinting done, make sure they are legible so you don't have to redo them.
Finally, if you are required to complete a CCW class, you should get that done ASAP. You'll likely need a certificate of completion from your course, which is usually good for up to a year after it's received. Once all of your necessary training is done, keep those records in a safe place until you're ready to submit your application.
While none of the above steps are guaranteed to speed things up, having everything in order on your end can certainly help prevent any issues.
How Long Does a Concealed Carry Permit Last?
If you thought receiving your CCW permit meant you were done, think again. A concealed carry license only lasts so long, and you'll need to go through the process of renewing yours eventually.
But how long do you have before you have to worry about it?
Like with everything CCW-related, the expiration date on your license to carry will depend on the state you live in. While the majority of permits are valid for around five years, some states require you to renew them anywhere from every one to 10 years.
Luckily, the process for renewing your license should be a lot easier than obtaining it the first time. While, again, the requirements differ by state, most of the time all you'll need to do is submit an application for renewal, update any personal information, and pay another fee.
Be sure to get this done sooner than later because if you let your license lapse for too long, you'll probably have to start over from the beginning to get a brand new one.
For more information on how long permits are valid in your state, and how to renew them when they expire, check out the USCCA's interactive map here.
Summary
The answer to the question of "how long does it take to get a concealed carry permit" is a hard one to answer. Every state has different timelines and requirements, and the entire process could take anywhere from a week to 90 days.
Luckily, you can help ensure a smooth and speedy processing time by fully and clearly filling out your application and getting any required documents together ahead of time. Once you've received your CCW license, be sure to keep it up to date to avoid having to start the process over again.
If you're looking for a new IWB, OWB, or pocket carry holster, visit our Holsters by Gun Model page for Kydex holsters that are custom-made for your weapon of choice.
Interested in items beyond holsters? Check out our Resources Page for links to recommended products like lights, lasers, first aid, maintenance, and more, and browse our selection of belts, apparel, and accessories at our website, vedderholsters.com.
To stay up-to-date on all the latest Vedder Holsters content and offerings, check out our blog and follow us on Facebook, Instagram, and Twitter. And be sure to visit our sister company, GeoGrit, for all of your American-made minimalist wallet needs.