Anything with moving parts can jam or have mechanical malfunctions. And guns are no exception.
Part of handling a firearm responsibly means knowing how to clear a jammed gun. If your weapon malfunctions or misfires in a self-defense situation, you need to know how to quickly and safely clear the gun and continue to defend yourself and those around you.
Proper maintenance, lubrication, and care can help prevent jams, but this frustrating occurrence can happen to anyone – so practice is critical.
Let's go over the basics of what causes a gun to jam and what to do if you find yourself in that situation.
Why Do Guns Jam?
Before we can talk about how to handle a jammed gun, we have to go over what causes a misfire so you can hopefully prevent one in the first place.
For your car to run smoothly, it must be well taken care of. You have to regularly get the oil changed, top off the transmission fluid, etc. or it will run into some mechanical issues. Firearms are also machines that need to be cared for.
When a gun, no matter what kind or manufacturer, is not regularly cleaned, lubricated, and maintained, it can malfunction just like your car. Your gun contains many moving parts and is subject to friction and stress. So, once in a while, it can misfire or jam.
So, what exactly is a jammed gun?
"Often when describing a firearm that has stopped working in the middle of a shooting cycle, it is referred to as a jam," according to NRA Shooting Illustrated. "A jam could be a stoppage or a malfunction depending on what caused the gun to quit working."
While this may sound pretty straightforward, there are actually a number of different types of gun jams that can occur.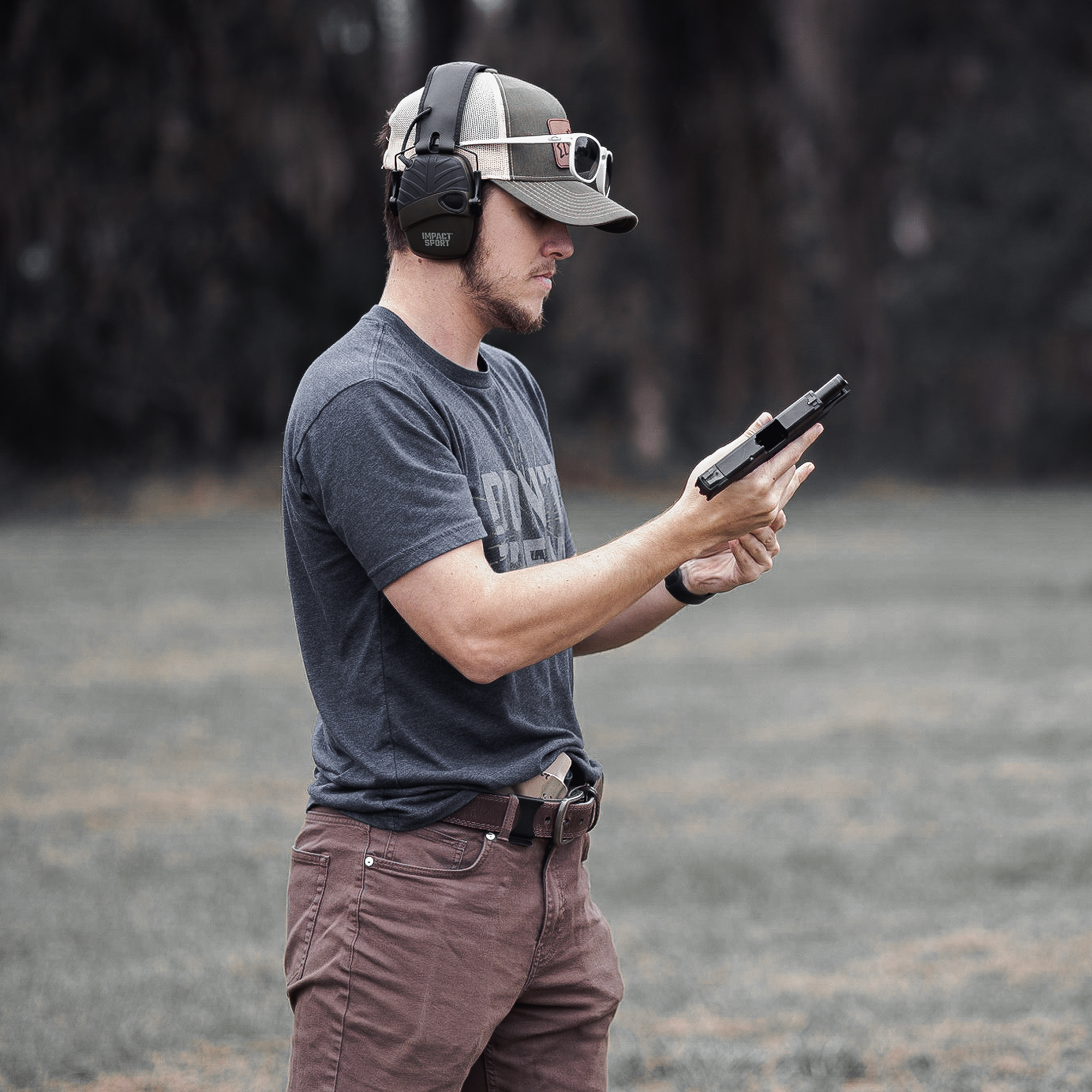 Types of Gun Jams and How to Clear Them
Just like there can be various reasons for your car not to start, there isn't any one reason a firearm may jam. It's important to know the different ways your gun can misfire and how to clear a jam when it happens.
Failure to Feed
A failure to feed occurs when you fire a gun and the spent round is ejected, but the new round gets stuck and prevents the firearm from returning to the firing position. Luckily, these types of malfunctions are fairly easy to clear.
First, tap the bottom of the magazine and make sure it is fully seated into the gun's frame. Next, rack the gun, reassess the situation, and return to fire if necessary.
Failure to Eject
Also known as a stovepipe, a failure to eject occurs when the spent round gets stuck and isn't fully ejected from the gun. Clearing a failure to eject is similar to clearing a failure to feed. Start by smacking the bottom of the magazine and tilting the gun inward (use gravity to your advantage). Next, rack the slide while the gun is still tilted. Reassess the situation and return to firing if needed.
Double Feed
As the name implies, a double feed occurs when the gun either tries to feed two rounds into the chamber or attempts to feed a new round into the chamber when the current spent round wasn't fully ejected. This is the least common type of gun jam, but it does happen.
To clear a double feed, simply remove the magazine from the gun and rack the slide a few times to clear the stuck casing. Then, reinsert the magazine and rack the slide to chamber a new round.
How to Practice Clearing a Jammed Gun
Now that you know the basics of how to clear a jammed gun, it's time to put your knowledge to the test.
While having a misfire at the range may not be a big deal, a self-defense situation is a different story, and knowing how to safely and quickly clear your jammed gun could mean the difference between life and death.
To practice clearing a jammed gun, all you need is a little range time and a dummy ammunition round. If you're at the range, you can insert a dummy round into your magazine along with the rest of your ammo. When you reach the dummy round, clear the gun and resume firing. You can even mix it up by having someone else load your magazine so you don't know where the dummy round is at.
These same drills can be practiced at home during dry fire training. To learn the ins and outs of how to practice dry firing at home, check out our article here.
While most gun jams can be easily cleared, if you aren't sure how to clear a jam, head to your local gun dealer to get help from an expert.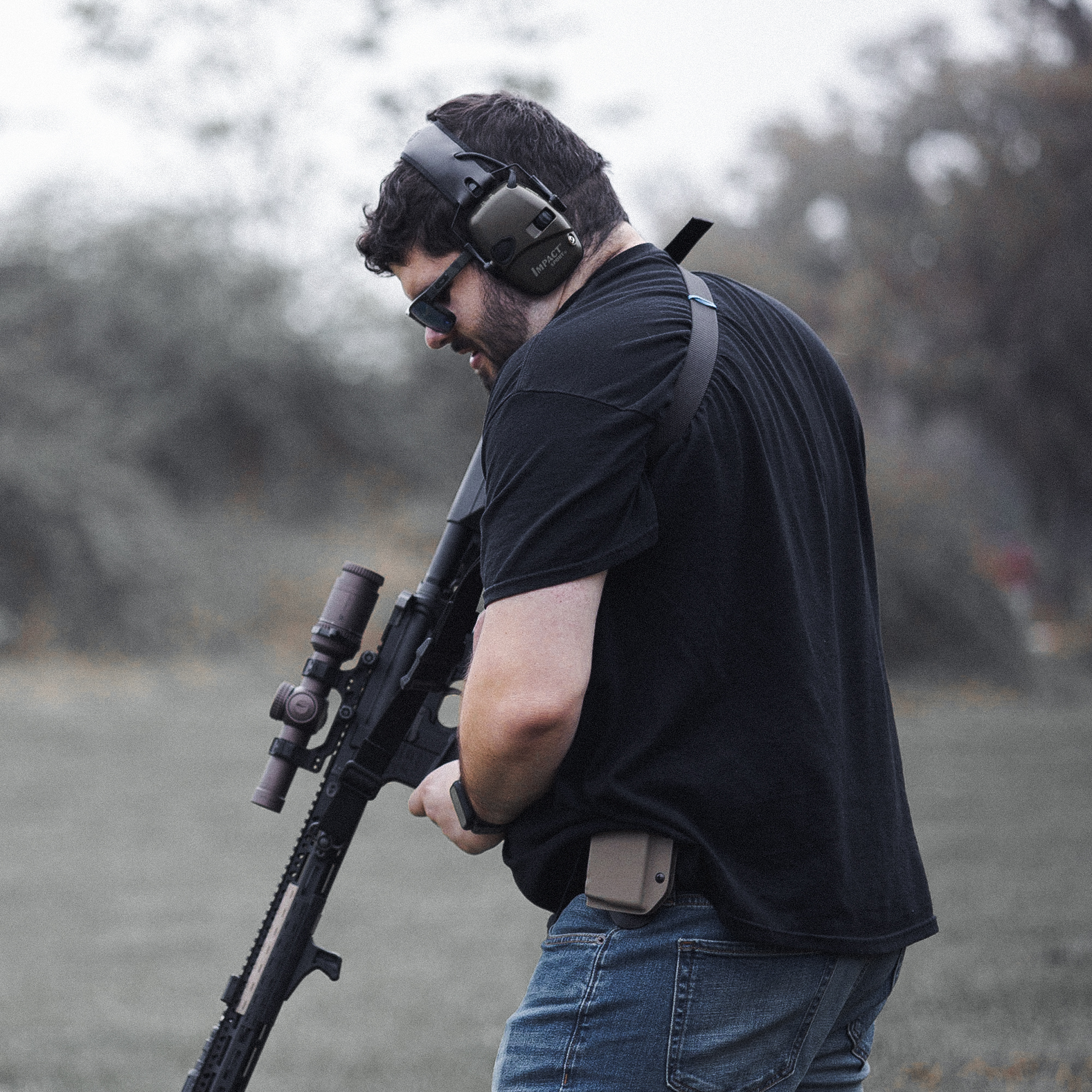 Can a Revolver Jam?
Absolutely. Like a semi-automatic pistol, a revolver can jam too. The difference is that while you can typically clear a pistol jam fairly quickly, a jammed revolver will render you defenseless. Luckily, they are also less likely to malfunction than a semi-auto pistol.
There are a few different types of revolver jams, including a bullet creep, short cycling, and a loose extractor rod to name a few. While most of these can be resolved on your own, if you are unsure of how to clear the revolver, be sure to contact your local gunsmith for assistance.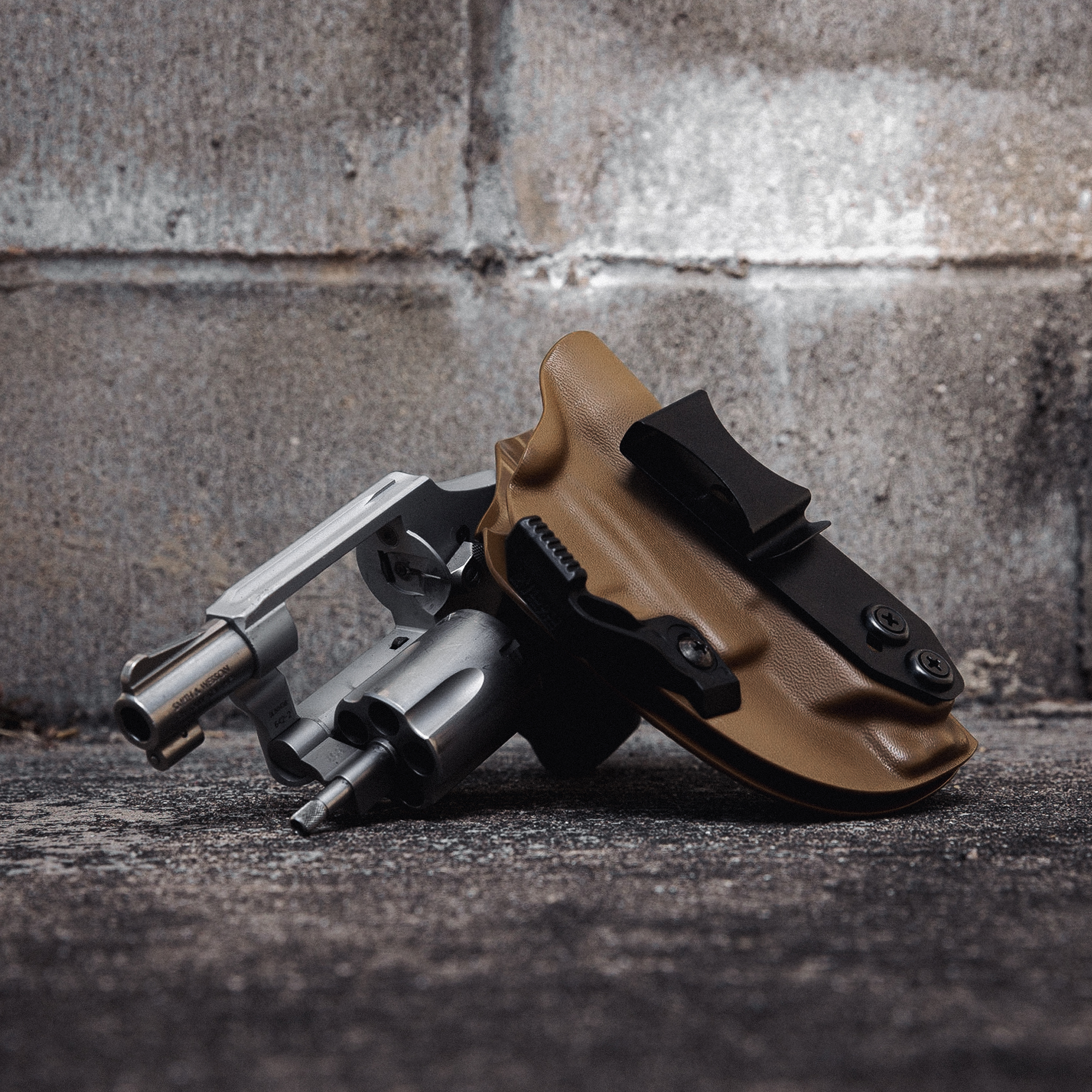 How to Avoid a Jammed Gun
Just like performing routine maintenance on your vehicle will help keep it running smoothly, there are certain things you can do to take care of your gun and help prevent a jam.
First and foremost, make sure you are using quality ammo. Using low-quality ammo is one of the primary causes of a misfire. High-quality ammo is going to be more consistent and reliable.
Second, make sure you have a high-quality magazine to go with your high-quality ammo. Low-quality magazines can have poorly made springs or followers that tilt. High-quality magazines will feed more consistently and result in fewer misfires.
Finally and most importantly, you should regularly clean and lubricate your firearm. Fouling can accumulate on the gun's surfaces, creating a sluggish firearm that has a much higher chance of jamming.
For more information on caring for your weapon, check out our "Should I Clean My Gun?" article on our blog.
Summary
Knowing how to clear a jammed gun is a core skill that all responsible gun owners should know.
While it is relatively easy to clear a jam, it is important to practice until you're confident you can do so safely and quickly. After all, this knowledge could be critical in the event you're faced with a self-defense scenario.
Make sure to check out our Range Guide before heading out for a training session so that you have everything you need for a successful range day.
If you're looking for a new IWB, OWB, or pocket carry holster, visit our Holsters by Gun Model page for Kydex holsters that are custom-made for your weapon of choice.
Interested in items beyond holsters? Check out our Resources Page for links to recommended products like lights, lasers, first aid, maintenance, and more, and browse our selection of belts, apparel, and accessories at our website, vedderholsters.com.
To stay up-to-date on all the latest Vedder Holsters content and offerings, check out our blog and follow us on Facebook, Instagram, and Twitter. And be sure to visit our sister company, GeoGrit, for all of your American-made minimalist wallet needs.