Ruger has long been a leader in the world of weapons manufacturing, building a reputation for producing high-quality, reliable firearms at an affordable price.
If you've been looking for a Ruger pistol for concealed carry, there's no doubt both the ever-popular LC9 and LC9s have come across your radar. But, what's the difference between these two models, and how do you know which is a better fit for you?
The main difference you'll see when comparing the Ruger LC9 vs LC9s is their trigger system. The LC9 is a hammer-fired pistol, while the LC9s is striker-fired and has a much shorter, lighter trigger pull. Otherwise, the two firearms are nearly identical.
In this article, we'll cover all the details about these two carry guns and get into depth about the difference between them. Let's get started!
Products Mentioned In This Article
Ruger LC9 Holsters
Ruger LC9s Holsters
Gun Belt
---
Ruger LC9
First introduced in 2011, the Ruger LC9 was designed to be a discreet, full-powered concealed carry gun for civilians and off-duty law enforcement officers alike. It was created as a result of public demand, thanks to requests from customers who wanted the lightweight, compact features of the popular Ruger LCP in a 9mm pistol.
As a result, Ruger designed the LC9 based on many of the features their LCP, LCR, and SR9 are known for, wrapping it all into a slim, full-featured, user-friendly 9mm firearm that's perfect for both beginners and seasoned pros.
The Ruger LC9 is a compact, double-action-only, hammer-fired pistol with a locked breech, manual safety, and loaded chamber indicator. It features reduced recoil and a checkered, glass-filled grip for a strong purchase.
If you're looking for a high-quality IWB, OWB, or pocket carry Ruger LC9 holster, check out our Kydex and hybrid options, which can be customized to your carry gun.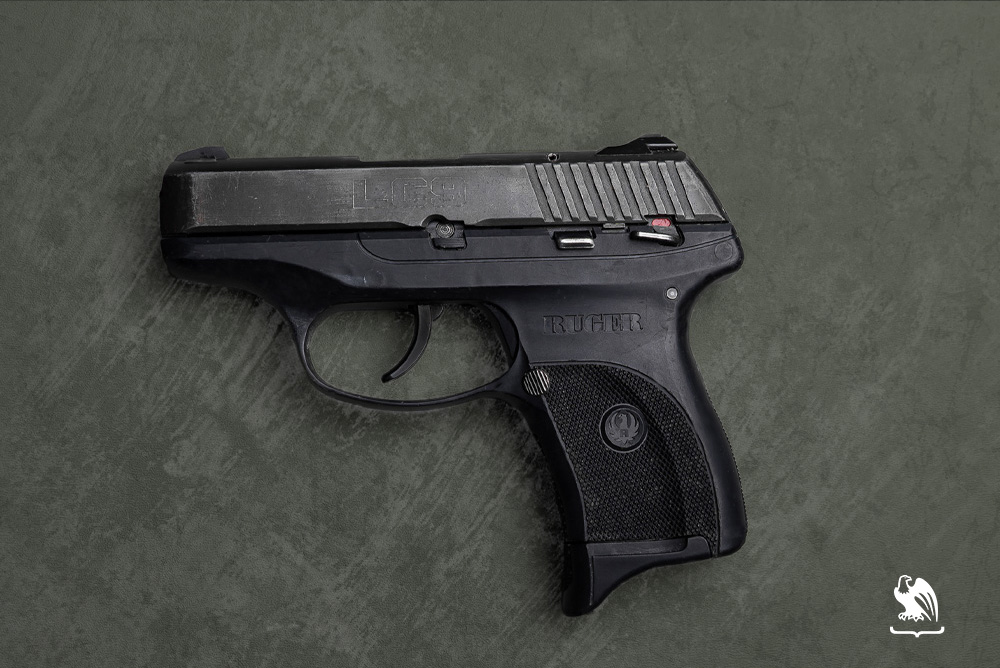 Ruger LC9s
The Ruger LC9s was released in 2014 after receiving a lot of public feedback on the original LC9. The LC9s is, for all intents and purposes, the same as the LC9 with the exception of its trigger system and loaded chamber indicator.
Rather than an internal hammer, the LC9s is striker-fired and has a much shorter, lighter, and crisper trigger pull than the original, improving its overall accuracy and performance.
Other than swapping a loaded chamber indicator for a more low-profile inspection port, the LC9s is the same as the LC9, featuring the same slim frame, locked breech, manual safety, and glass-filled grip.
If you're looking for a high-quality IWB, OWB, or pocket carry Ruger LC9s holster, check out our Kydex and hybrid options, which can be customized to your carry gun.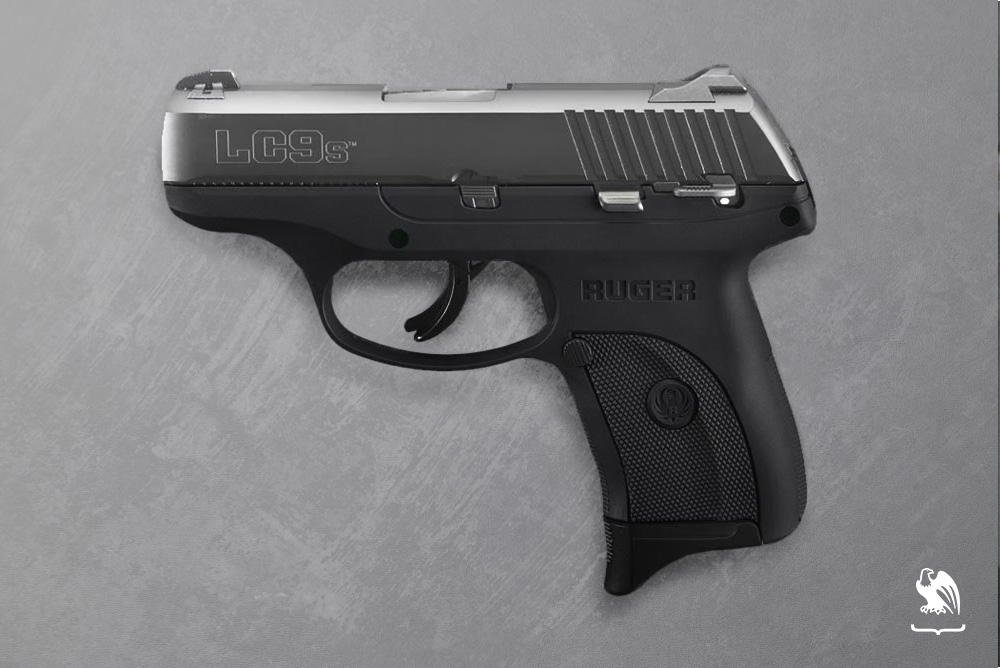 Ruger LC9 vs Ruger LC9s: Specs
Model
Ruger LC9
Ruger LC9s
Barrel Length
3.12"
3.12"
What is the Difference Between the Ruger LC9 and the LC9s?
It's clear from the specs above that the LC9 and LC9s are incredibly similar. So, what exactly is the difference between the two, and is it enough to even matter? Let's break it down.
Ruger LC9 vs LC9s: Size & Capacity
As far as size is concerned, there is next to zero difference between the LC9 and LC9s. In fact, all of their dimensions are identical except for their weight, which is a 0.1-ounce difference.
Both compact pistols are chambered in 9mm and have a magazine capacity of seven rounds. The Ruger LC9 and LC9s measure 4.5 inches tall, 0.9 inches wide, and 6 inches long with a barrel length of 3.12 inches, and weigh 17.1 ounces and 17.2 ounces respectively.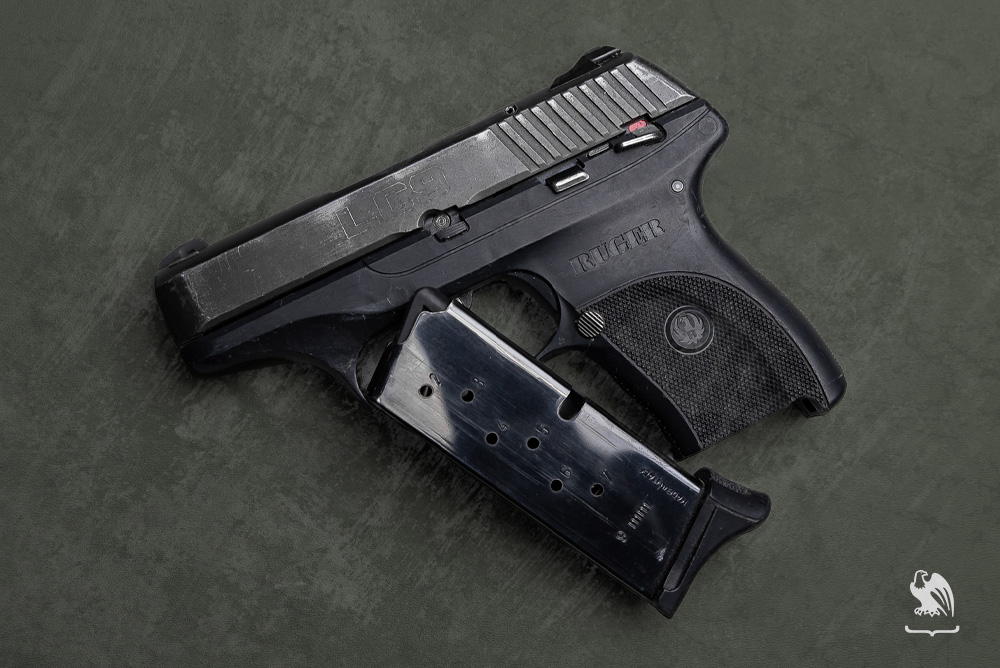 LC9 vs LC9s: Ergonomics
Frame
The Ruger LC9 and LC9s both have the same compact, black polymer frame, which features "melted" edges to make holstering, carrying, and drawing faster, easier, and more comfortable. They have a glass-filled nylon grip with a bold checkering pattern for a secure grip in any condition.
While their compact frames are designed to accommodate a wider range of hand sizes, an extended magazine floorplate is available for each if you need a longer grip.
Slide & Barrel
The LC9 and LC9s are built with a blued, through-hardened alloy steel slide and barrel. They both have a locked breech to reduce recoil. The slide is also designed so you can lock it open on an empty magazine, making it easier than ever to manipulate.
Ruger LC9s vs LC9: Sights & Optics
While neither pistol can accommodate optics, both feature a high-visibility three-dot sight system designed for fast, accurate target acquisition. They're windage adjustable, making it easy to sight them in for improved accuracy.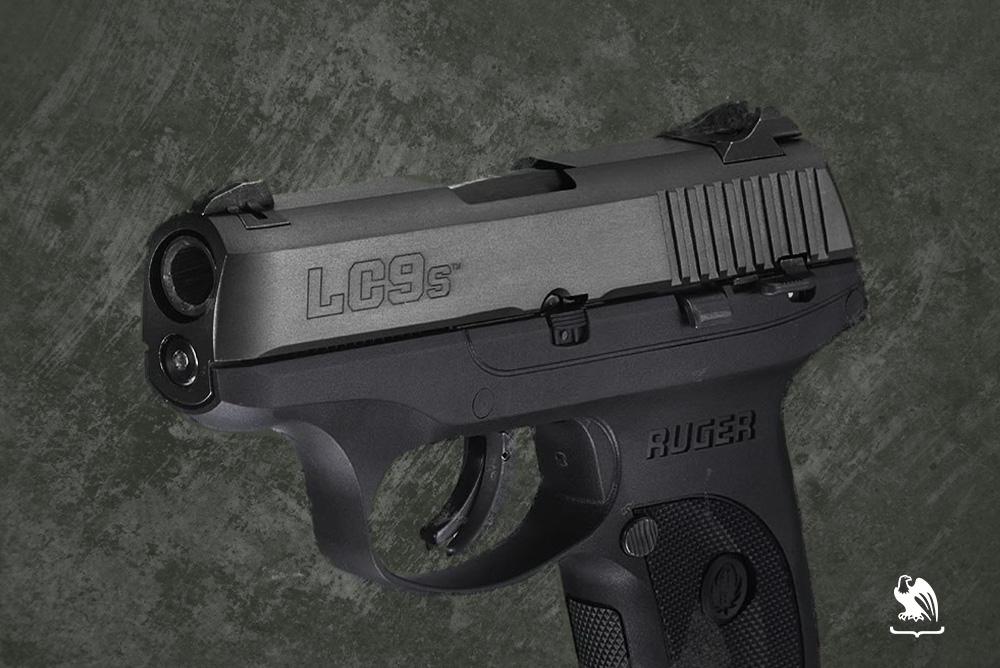 LC9 vs LC9s: Controls
Safety
In terms of safety features, the LC9 and LC9s are incredibly similar with one distinction.
Both offer a single-sided manual safety, an integrated trigger safety, and a magazine disconnect. The LC9 features a flag-style loaded chamber indicator on top of the slide, while the LC9s dials back with a simple visual inspection port to show whether there's a round in the chamber.
Trigger
Here is where the real difference between the Ruger LC9 vs LC9s really comes into play. While the LC9 is a double-action-only hammer-fired pistol, the LC9s is striker-fired, giving it a shorter, lighter trigger pull for improved accuracy and performance.
The pull on both triggers is smooth, so the superior choice all depends on your personal preference. While many people prefer the striker-fired LC9s, there are plenty of others who like the hammer-fired option. The choice is yours!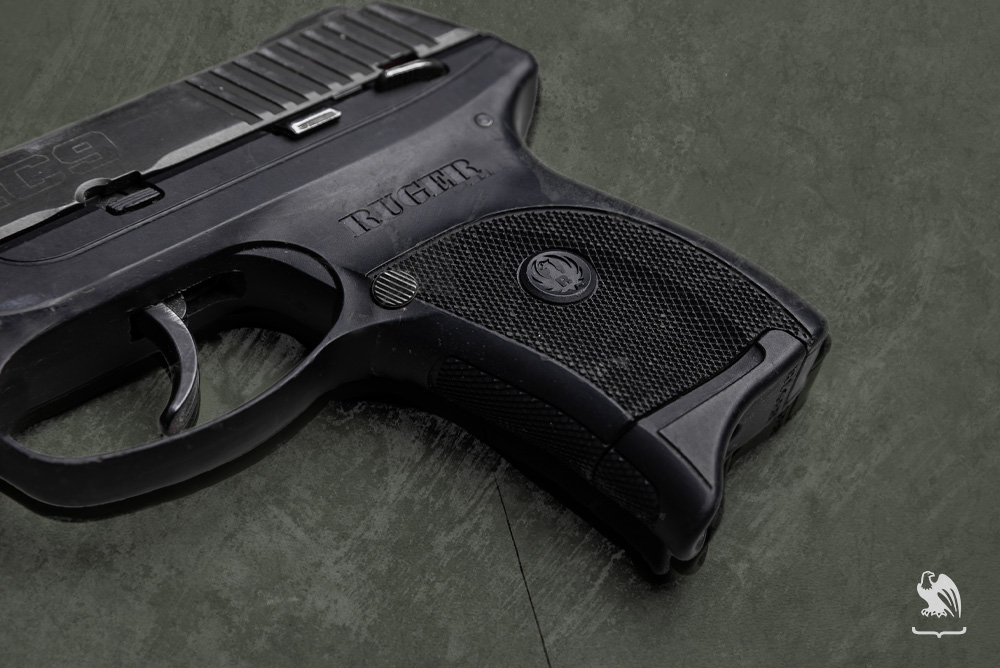 FAQ: Ruger LC9 vs LC9s
What Does the 'S' Stand for in Ruger LC9s?
While it may seem like the series of letters and numbers often used to name firearms is random, they typically do have some sort of meaning. So, what do LC9 and LC9s stand for?
LC9 stands for "Lightweight Compact 9mm," and the "s" in LC9s stands for "striker-fired." It may not be an exciting meaning, but it's efficient!
Do Ruger LC9 and LC9s Use the Same Magazine?
Whether you're looking to upgrade from the LC9 to the LC9s, want to have one of each, or found a great deal on mags and want to make sure they'll fit, you're probably wondering if the magazines are interchangeable. After all, they're both chambered in 9mm and have the same capacity!
In any case, you're in luck. The standard magazines for the LC9 and the LC9s are interchangeable, meaning you can buy and use magazines meant for either in both guns. And it doesn't stop there – any accessory designed for one will work for the other, including lasers and even holsters. They're that similar.
Did Ruger Discontinue the LC9s and the LC9 Models?
Unfortunately, the answer to this one is "yes." Both the Ruger LC9 and lC9s have been discontinued by Ruger. That being said, you can still find both models used or in the occasional gun store.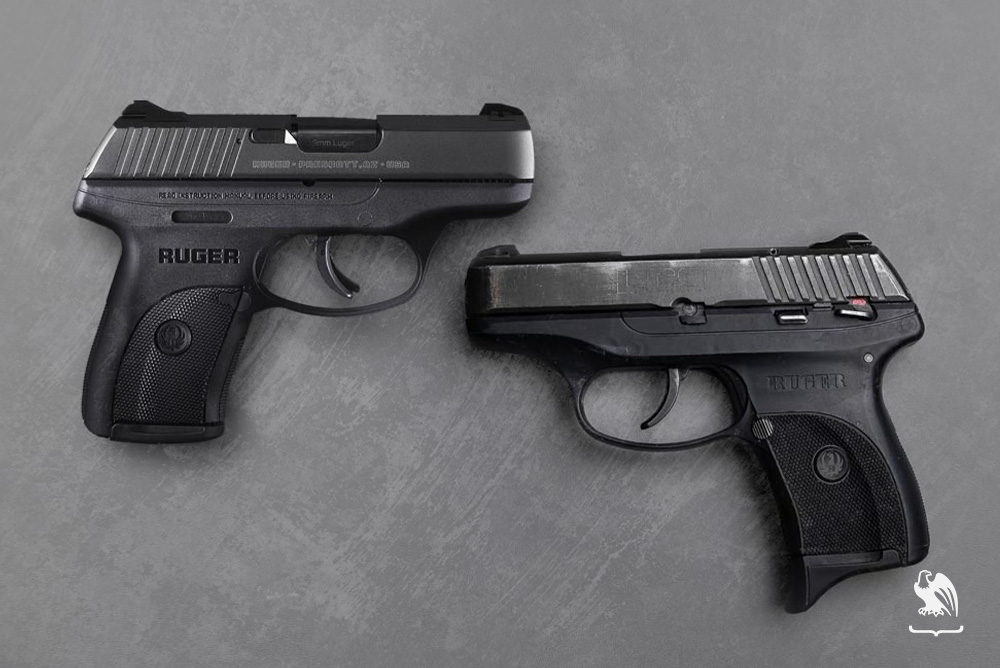 Which is Better, LC9 or LC9s?
While the best firearm for you will always come down to your personal needs and preferences, most people do prefer the more advanced LC9s for its shorter, crisper trigger pull.
At the end of the day, the Ruger LC9s was designed to be an improvement on the LC9. Not that the LC9 is bad by any means – many people still shoot and carry this pistol today!
So, the right choice for you will depend on your preferred style of trigger and nothing more, as these two pistols are alike in almost every other way. Though, since neither model is in production any longer, it may also be easier to find the newer LC9s for sale!
Summary
Though incredibly similar, the Ruger LC9 vs LC9s do have a few key differences that may make one better for your needs than the other. It all comes down to personal preference.
No matter which pistol you choose, you'll need a high-quality holster to carry it in. If you're looking for a new IWB, OWB, or pocket carry holster for the Ruger LC9 or LC9s, visit our Holsters by Gun Model page for Kydex holsters that are custom-made for your weapon of choice.
Interested in items beyond holsters? Check out our Resources Page for links to recommended products like lights, lasers, first aid, maintenance, and more, and browse our selection of belts, apparel, and accessories at our website, vedderholsters.com.
To stay up-to-date on all the latest Vedder Holsters content and offerings, check out our blog and follow us on Facebook, Instagram, and Twitter. And be sure to visit our sister company, GeoGrit, for all of your American-made minimalist wallet needs.