The Taurus G2 series has been a popular choice of affordable concealed carry guns for over a decade. But, what are the variations between the G2C and the G2S models?
The only real difference between the Taurus G2C vs G2S is in their size and capacity. While both compact pistols feature three-dot sights, an accessory rail, and a trigger with restrike capability, the G2C is slightly larger than the G2S and can hold five additional rounds.
Despite their many similarities, the G2S and G2C have a few small but important differences. In this article, we'll cover all the features of the Taurus G2S and G2C to help you decide which is the better fit for your needs.
Products Mentioned In This Article
Taurus G2C Holsters
Go To Product
Taurus G2S Holsters
Go To Product
Gun Belts
Go To Product
---
Taurus G2 Series
The Taurus G2 series was first introduced to the market in 2013. Both the G2C and G2S models are upgraded versions of other Taurus pistols – the PT111 and PT709 Slim respectively.
The G2C and the G2S were specifically designed for concealed carry and quickly became popular among law enforcement officers looking for an off-duty carry gun. Both pistols are lightweight, compact, and comfortable to carry, even for long periods.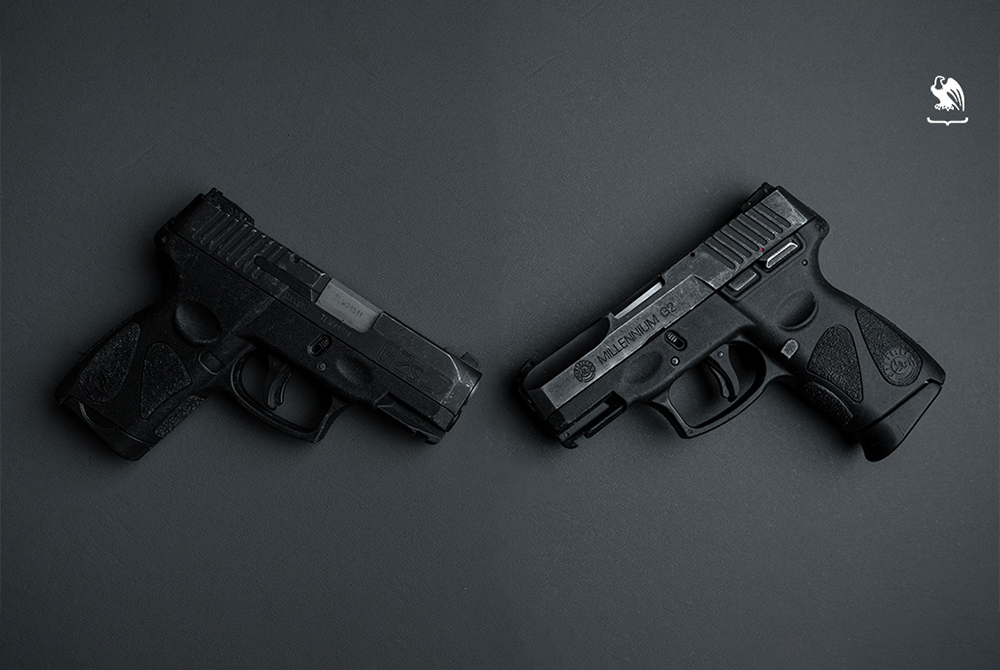 There are very few differences between the two firearms, as both have roughly the same ergonomic design and sleek, durable frames. They're each known for being accurate, reliable, and functional despite their lower price points.
Whether you're looking for an everyday carry companion or a home-defense weapon, either G2 series gun is sure to be a great fit. If you need a high-quality Kydex IWB, OWB, or pocket carry holster, you can check out our selection of Taurus G2C holsters at this link, and our Taurus G2S holsters here.
Taurus G2S vs G2C: Specs
Model
Taurus G2S
Taurus G2C
Taurus G2C vs G2S: Size & Capacity
Where the G2S vs G2C really differ is in capacity. For a mere 2 ounces and 0.3 inches more, the G2C's capacity increases to 12 –a whopping five rounds more than the G2S' seven-round capacity.
In terms of size, the two pistols are nearly identical. While the Taurus G2S weighs 20 ounces and stands 4.8 inches tall, 1.1 inches wide, and 6.3 inches long with a barrel length of 3.2 inches, the Taurus G2C weighs 22 ounces and stands 5.1 inches tall and 1.2 inches wide with the same length and barrel as the G2S.
In this category, the G2C is the obvious choice. For just a slight difference in size, you can nearly double your capacity. That's hard to beat!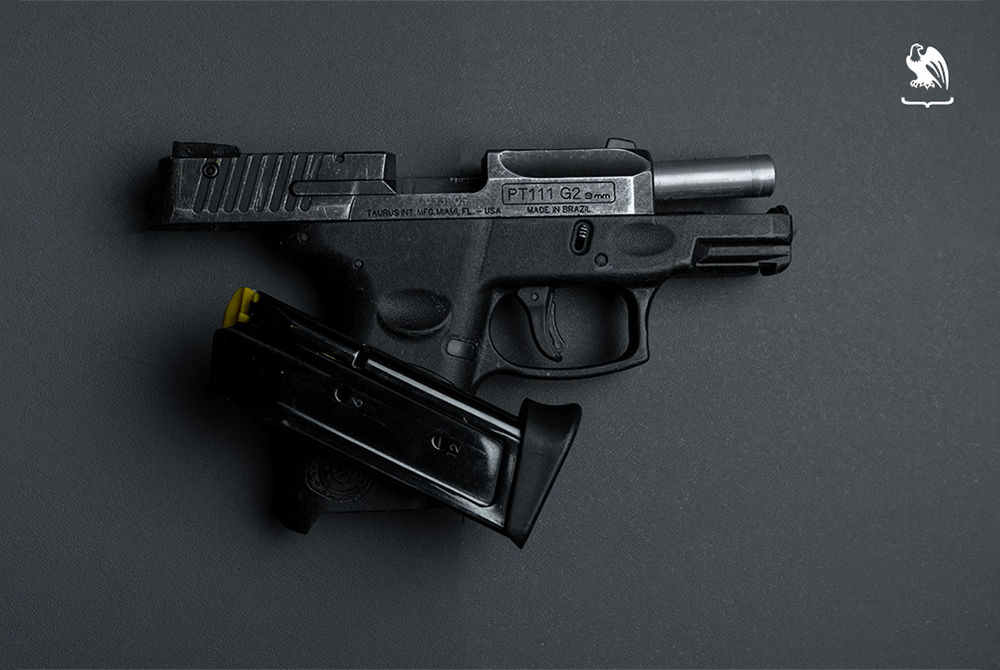 Taurus G2S vs G2C: Ergonomics
When it comes to the actual body of the gun, the Taurus G2C and the G2S are built exactly alike.
They're made with a compact, black polymer frame and a matte black aluminum alloy steel slide. They have a matte stainless steel 3.2-inch barrel, which comes with an accessory rail for adding various lights and lasers.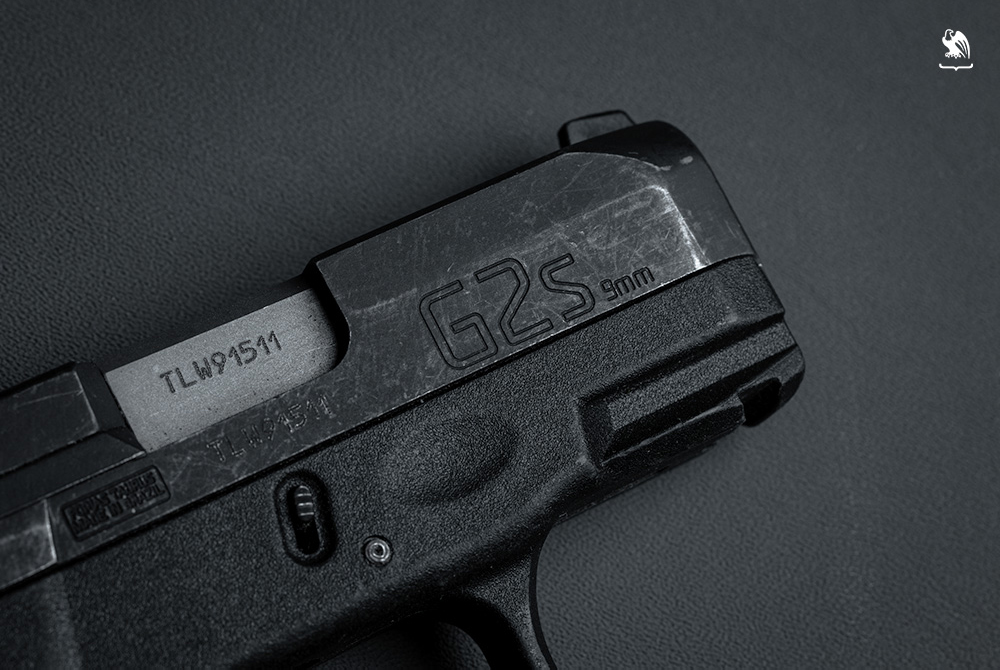 Taurus G2C vs G2S: Sights & Optics
While neither the Taurus G2S nor Taurus G2C comes cut for optics, they are both designed with a fixed white three-dot front sight and an adjustable rear sight for easy and accurate target acquisition.
Though the standard sights on these Taurus models are perfectly functional, there's always the option of upgrading to the sights of your choice, no matter which you choose.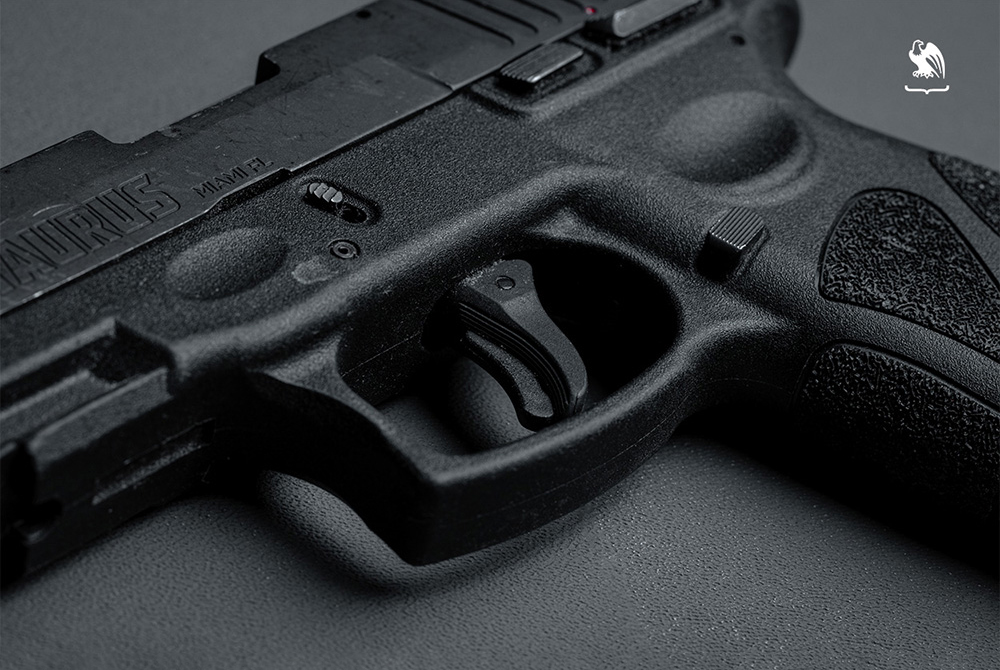 Taurus G2S vs G2C: Controls
Safety
In terms of safety, both the G2C and G2S feature a manual thumb safety, trigger safety, striker block, and a loaded chamber indicator. These multiple forms of safety mechanisms make both pistols drop safe and reduce the risk of accidental discharge.
Trigger
One of the most notable features of both the G2C and G2S is that they have single-action triggers with restrike capability, making it faster and easier to keep pulling the trigger.
Essentially, this restrike function means that the gun's single-action trigger doesn't need to cycle before you can re-cock the striker. This is a handy feature in that you can pull the trigger a second time in the event a round doesn't fire, and allows you to practice dry firing the weapon without having to recycle the gun every time.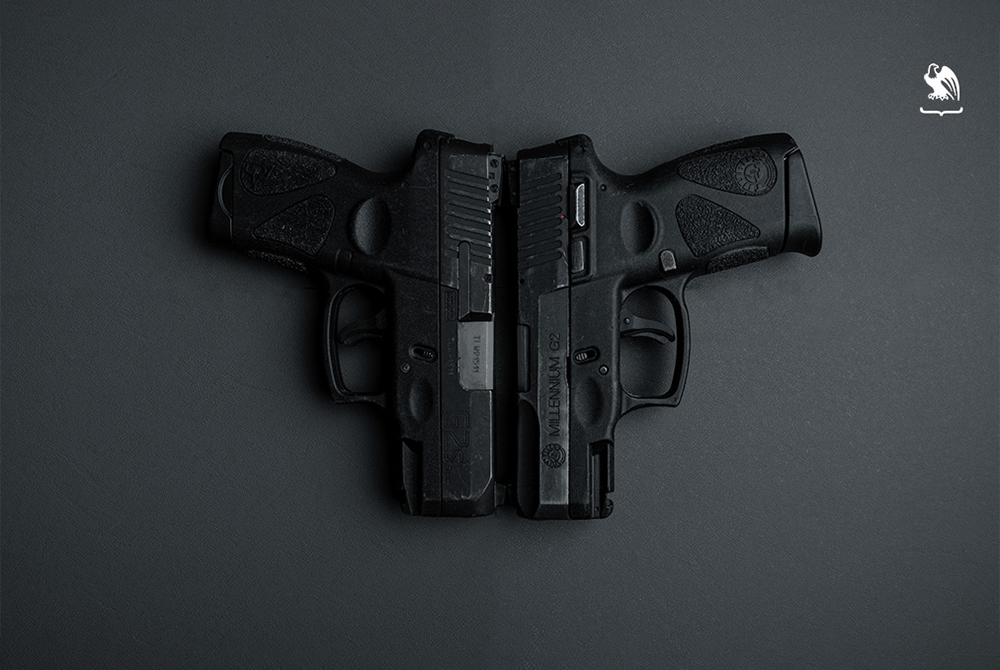 Which is Right For Me?
There's not a lot to compare between the Taurus G2C and the G2S. Both pistols are reliable, budget-friendly choices for concealed carry.
The only true difference between the Taurus G2C vs G2S is in their size and capacity. The G2C is ever so slightly larger than the G2S, yet holds five more rounds. That is a significant enough difference that most people find it's worth spending a few extra dollars for the G2C. That being said, anyone who is strictly looking at size will probably want to opt for the G2S. It all comes down to personal preference.
If you're looking for a new IWB, OWB, or pocket carry holster for either G2 model, visit our Holsters by Gun Model page for Kydex holsters that are custom-made for your weapon of choice.
Interested in items beyond holsters? Check out our Resources Page for links to recommended products like lights, lasers, first aid, maintenance, and more, and browse our selection of belts, apparel, and accessories at our website, vedderholsters.com.
To stay up-to-date on all the latest Vedder Holsters content and offerings, check out our blog and follow us on Facebook, Instagram, and Twitter. And be sure to visit our sister company, GeoGrit, for all of your American-made minimalist wallet needs.