With 2022 around the corner, millions of Americans are starting to think about their New Year's resolutions and what they want to commit to in the coming year. But since fitness and finances are just too tame for most gun lovers, we decided to compile a list of New Year's gun resolutions that should hit the mark.
From training more consistently to growing your arsenal, here are 11 New Year's resolutions that gun owners in America should consider this year.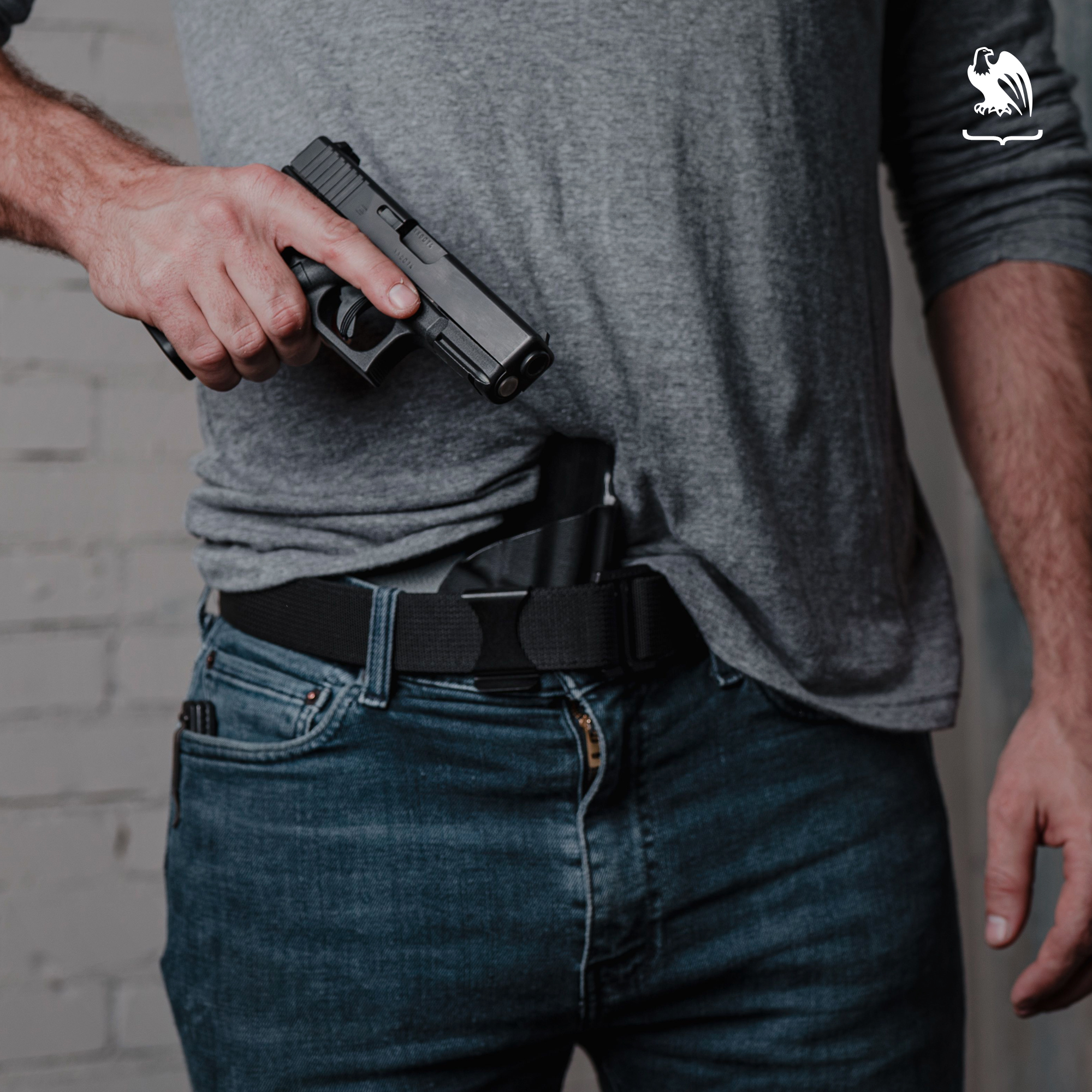 Carry More Consistently
You can know every tactical trick in the book and shoot with accuracy that would put Annie Oakley to shame, but if you find yourself in a situation where you need to protect yourself and don't have your weapon, then it was all a waste. Making it a priority to consistently concealed carry is a New Year's resolution all gun owners should consider.
Not only is having your gun when you need it the entire point of training, but part of carrying responsibly is being confident with having your firearm on you. Consistently concealed carrying is the best way to get comfortable doing it, which will make you safer and more prepared.
Stay Informed & Get Involved
Laws and regulations surrounding guns are constantly evolving, and as a gun owner in America, it's important to stay up-to-date on the latest rules. In 2022, consider making it a priority to keep up with the latest news regarding your Second Amendment rights.
Even better, join the conversation around gun laws and get involved in local and national politics. Do your research, make informed voting choices, write your representatives, and speak up about what's happening on the political front. Your involvement will not only make you a more educated member of the gun community, but it could actually make a difference.
Train Harder and More Often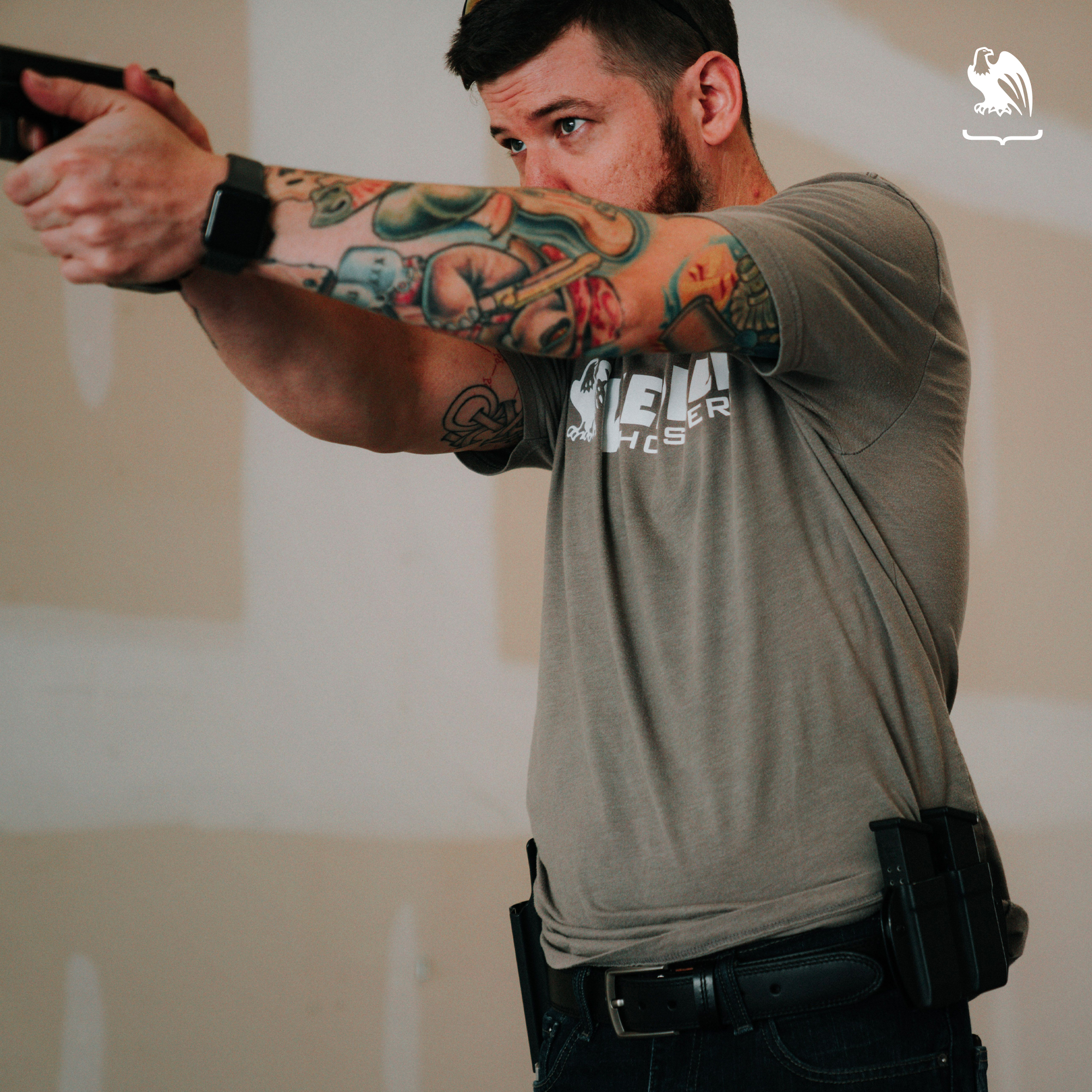 Whether new to the world of guns or a seasoned pro, if you own a firearm, you need to train. Part of being a responsible gun owner is being comfortable with your weapons and knowing how to use them in different situations.
Taking a class, practicing at the range, and dry firing at home are all great ways to train. But there's so much more to it than just point-and-shoot target practice. It's important to know how to draw your weapon, shoot under pressure, and be more situationally aware, among many other things.
This year, make it a point to get to the range more often and discover new things. When it comes to shooting, it's use it or lose it, so don't backtrack on the skills you've worked hard to build. Go train!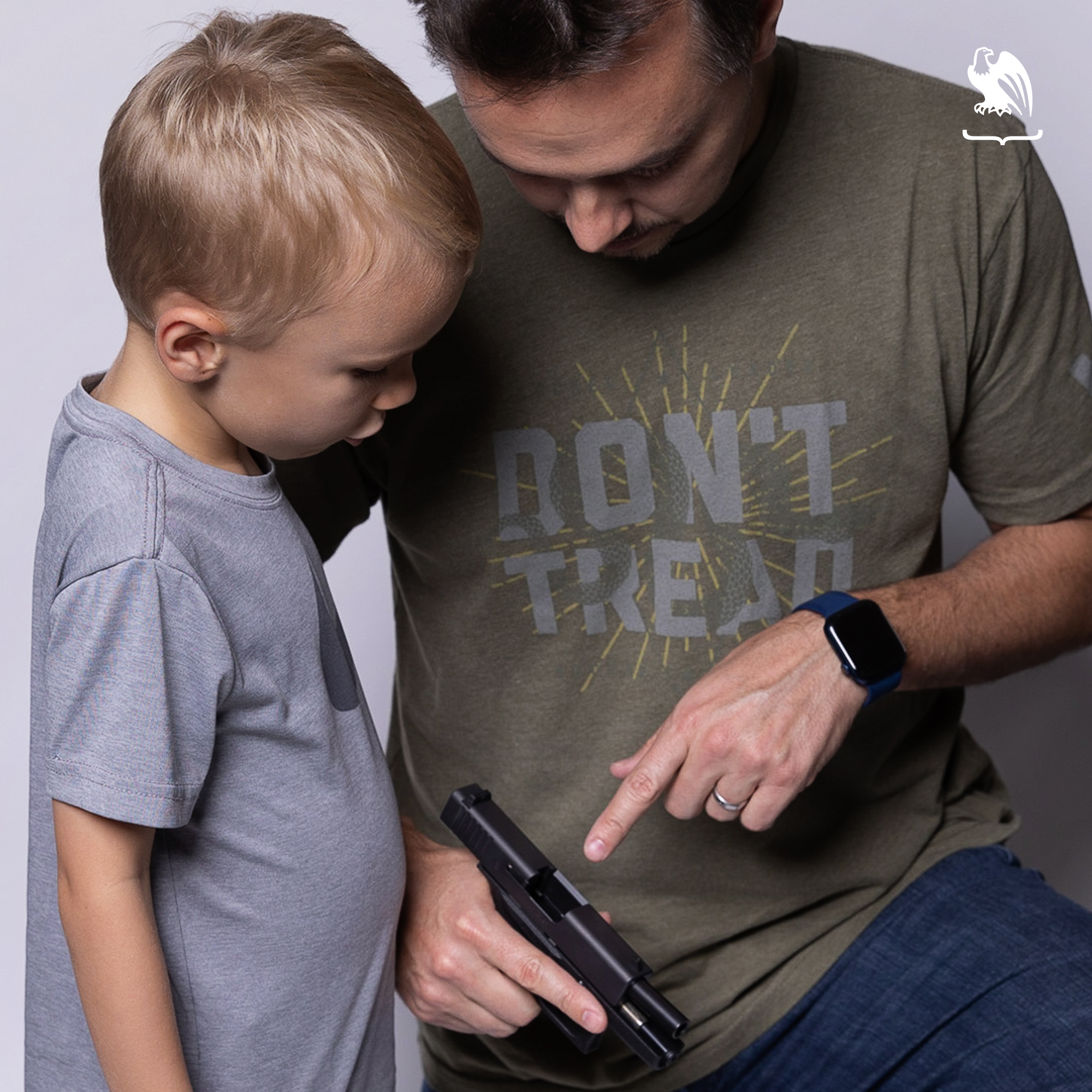 Introduce Someone to Shooting
Many gun lovers developed an interest in shooting through a friend or family member who took the time to teach them how. Maybe 2022 could be the year that you introduce a friend or two to the world of shooting.
It can be intimidating to pick up a gun for the first time. Knowing someone who's willing to patiently teach gun safety and give friendly pointers for how to shoot can be the difference between someone who develops an interest in firearms and someone who fears them. Taking a new shooter to the range can be a very transformative time in their life and can be a great bonding experience for you both.
Learn Something New
The world of guns and ammo is huge. Even if you consider yourself an expert marksman and an avid gun enthusiast, there's always something new out there you can discover. Learning a new skill is one of the most common New Year's resolutions people make, so why not make it about guns?
Signing up for a class is one of the best ways to learn a new skill. It's a great opportunity to meet other gun lovers and ask questions. Whether you sign up for a concealed carry class or a full-blown tactical training course, it will be worth your time to learn a new skill.
If you feel like you already know everything there is to learn about guns, then maybe it's time to sign up for a teaching certification course so you can impart your knowledge to others – see, there's always something new to learn.
Enter a Shooting Competition
If you've been shooting a while, you've probably mastered the art of traditional target practice. While it's always fun to head to the range and plink away, it's also good to get out of your comfort zone and push yourself.
Why not challenge yourself this year by signing up for a shooting competition? Not only is a competitive shooting match an exciting and fun experience, but it also pushes you to train in a different way and gives you an excuse to go shooting more often (like you need one!).
Even if you're a seasoned competitive shooter, it can't hurt to break out of your norm and try something new. Maybe try trap shooting or even a biathlon. We promise you won't regret it.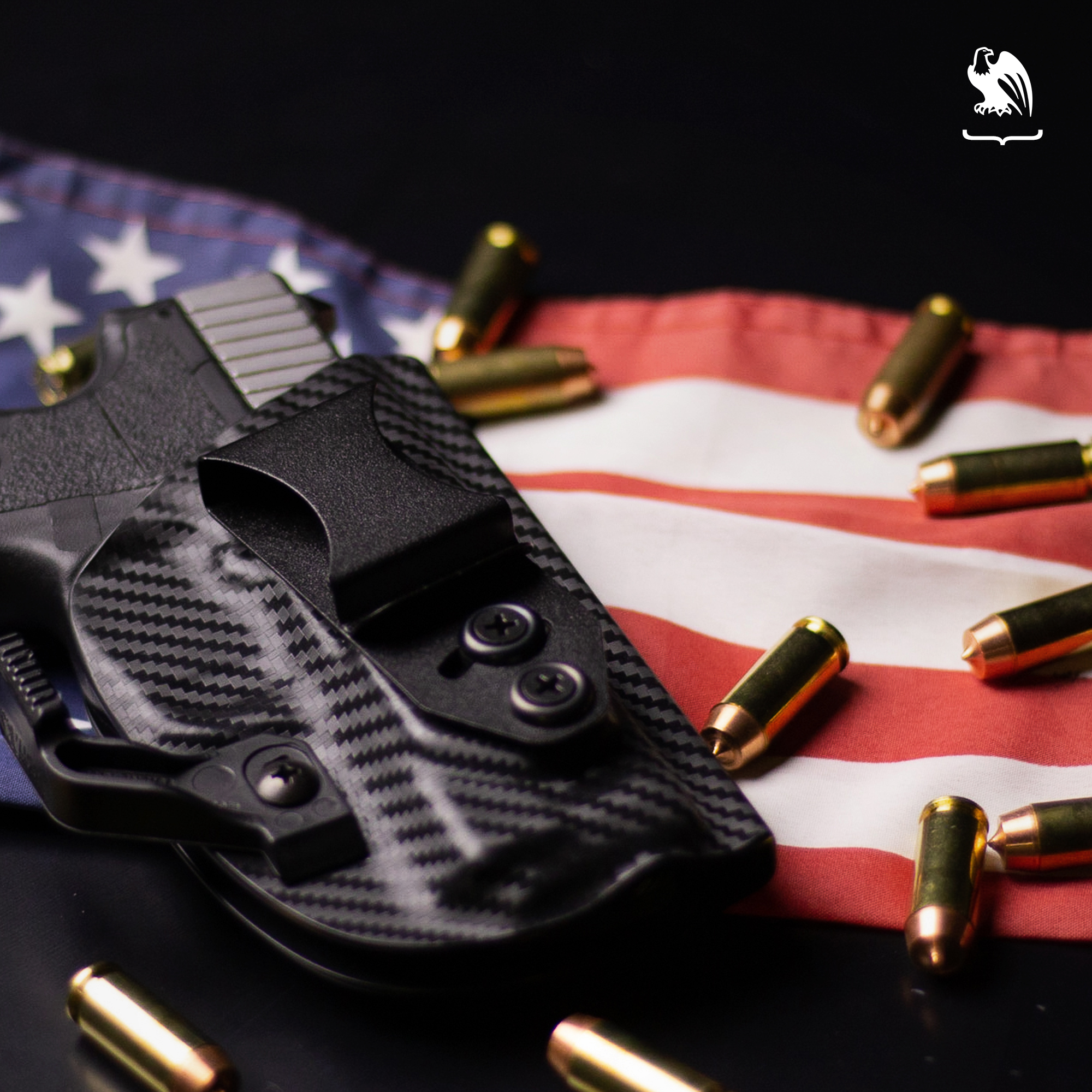 Reload Your Own Ammo
Whether you shoot a lot and want to save money, enjoy tinkering with things, want to hone your accuracy, or are just interested in picking up a fun new hobby, reloading your own ammunition is something you may want to try.
It does require gaining some equipment and know-how, but the end result is well worth it. You'll not only save money on ammunition, but you will no longer have to worry about whether the caliber you need is in stock (*ahem* 9 mm).
If you've never tried reloading before, make it your New Year's resolution to learn. If you already know how, make it a point to reload ALL of your own ammo this year, or at least dust off that reloading press and get back into it more often.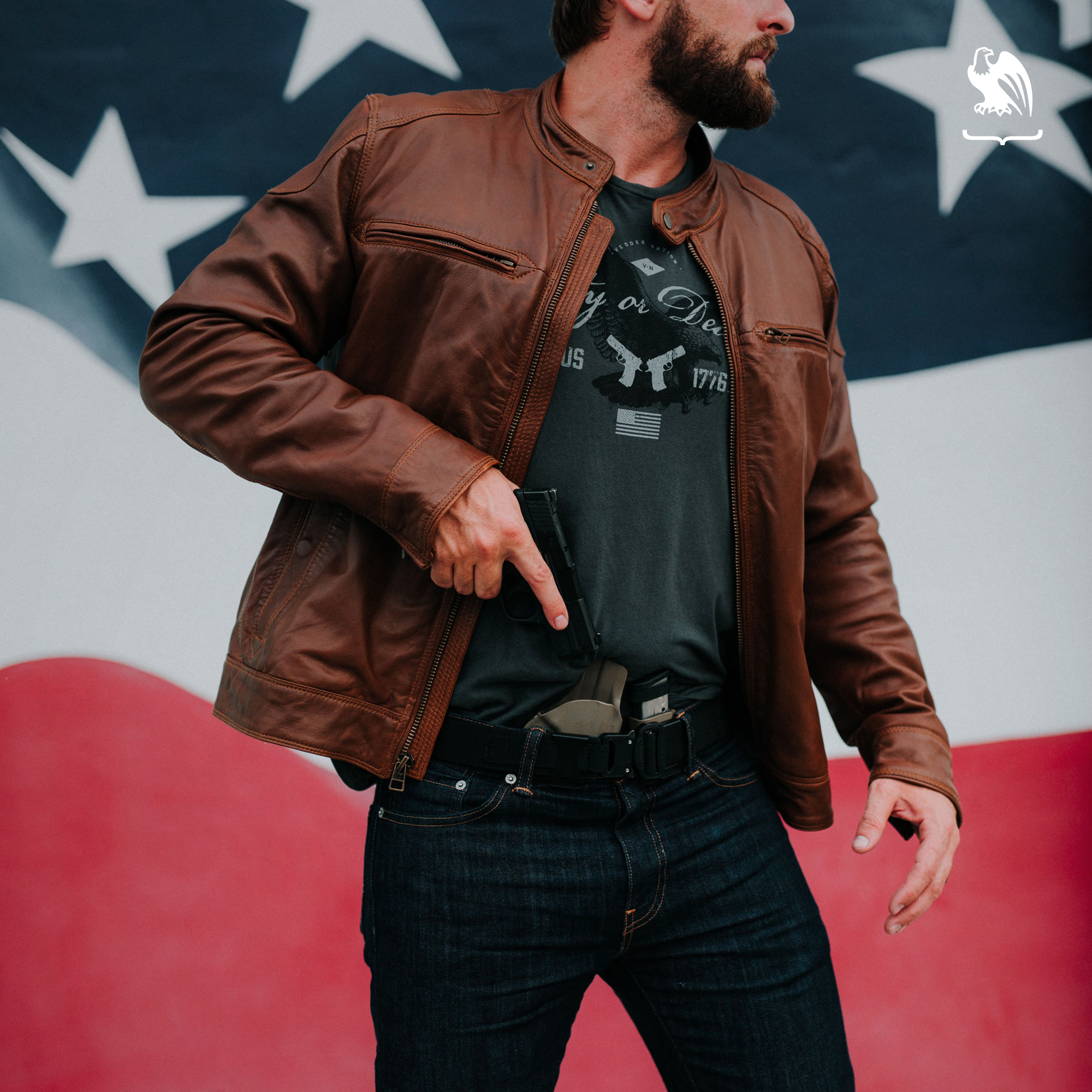 Support Businesses that Back the Second Amendment
When it comes to issues like your second amendment rights, it's important to put your money where your mouth is. Your support counts, and when you buy from businesses that share your values, you equip them to keep doing what they're doing.
Not only do you help keep these companies in business, but many times corporations are involved in lobbying either locally or nationally. When you support these businesses, you are voting with your dollars.
So this year, do your research and find out which companies share similar beliefs to you and do more business with them. You'll probably find yourself with some pretty nice things at the end of the year as well!
Find the Right Gear for Your Needs
No two people are the same, and neither are their needs when it comes to shooting gear. Many of us have bought holsters, ammunition, scopes, and many other things based on price, brand, or recommendation. While this equipment might be amazing, it may not be the best for your unique needs. It doesn't make sense for someone who conceals in their purse to go out and buy the same holster as someone who carries on their person, for example.
So take a look through your inventory. Think about any items, guns, holsters, tactical pants, etc., you have that you don't like or use because they're uncomfortable, don't fit right, or for any other reason, and get rid of them. Take some time, do your research, figure out what might be a better option for you, and invest in it.
If you're looking to replace your current holster, Vedder Holsters offers a variety of options for whatever your needs are. Our holsters are handcrafted for your specific gun model, come in customizable Kydex colors, and are designed to be adjustable for your comfort. Check out our inventory here.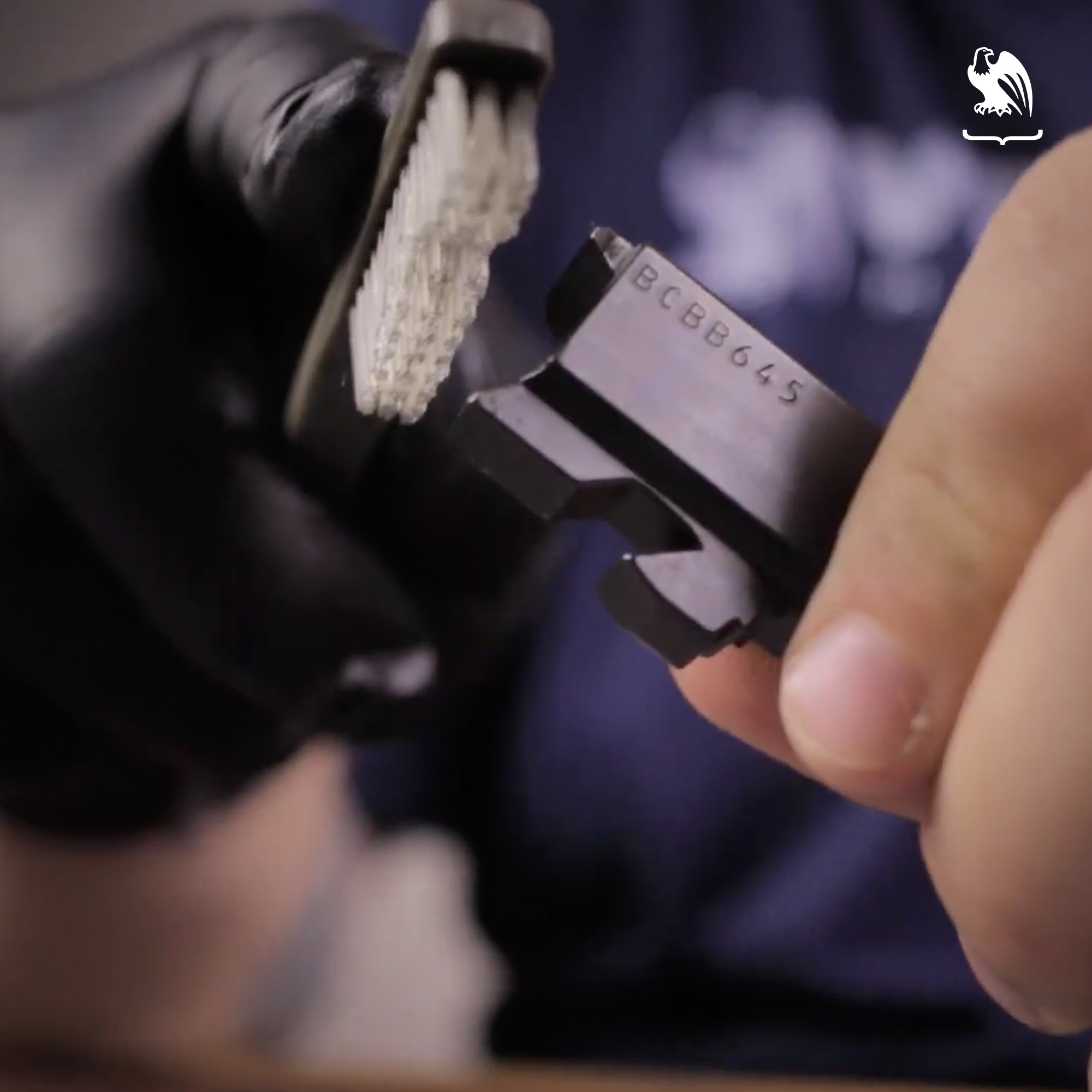 Take Better Care of Your Guns
Keeping your weapon in good shape is a crucial part of being a responsible gun owner. It can be a tedious task, however, and many of us fall short on caring for our firearms like we should.
It's important to make sure that your ammo is stored correctly and your guns are clean and well-maintained so they won't let you down when you need them. A great New Year's resolution might be making it a point to clean your guns after every use, or maybe going through your arsenal and giving all of your firearms a little TLC.
For some helpful information on how to properly clean and maintain your handgun, visit our Vedder Holsters YouTube channel.
Invest in Growing Your Arsenal
Whether prepping for the zombie apocalypse or simply wanting to grow your collection, consistently adding new items to your arsenal is key. This year, make it a point to buy a new gun, add-on, or accessory each month. If you're low on cash, try grabbing an extra box of ammo or two each month instead (just be sure to store it properly so it doesn't go bad).
Not only is this a great way to make sure you're ready for anything, but it allows you to try new gear to see what works for you. Plus it gets you familiar with a broader range of firearms, which is never a bad thing. The hardest part of this resolution is convincing your significant other to let you do it!
Tips for Keeping Your Resolution
Choosing a New Year's resolution is easy. Sticking to it, not so much.
Unfortunately, there's no magic bullet that can make you keep your resolutions (we wish, right?). But there are a few things you can do to set yourself up for success.
Be realistic: The most important factor of keeping your resolutions is setting a reasonable goal in the first place. Don't set your sights too low, but choose a resolution you actually have a chance of achieving. You're much more likely to succeed at going to the range once a week than once a day. Be ambitious but reasonable.
Take it step by step: Change is hard. It's even harder when you're trying to do it all at once. Breaking your overall goal down into smaller steps that you can tackle one at a time will help you slowly but surely progress.
If you want to try competitive shooting, for example, simply signing up is an accomplishment in itself. The next step is buying any gear you may need. Then the third step and the fourth … you get the picture. Give yourself deadlines for completing each step, and before you know it, you'll have mastered your resolution.
Don't get discouraged: It's easy to beat yourself up when you fail to stick to a New Year's resolution. It takes around 21 days to create a habit, and boy, are those days hard to get through! The best thing you can do is cut yourself a little slack when you slip up and get back on track as quickly as possible. Do your best to stay consistent for the first month or two, and after that, it should get easier.
Every year it gets more important for gun owners in America to share their knowledge, build their skillset, and stay informed. Hopefully these ideas for New Year's gun resolutions give you some inspiration for becoming a better, more skilled, and more responsible gun owner. Cheers!