Hellcat Pro OSP vs. Hellcat Micro Compact
Many in the gun community are already familiar with Springfield Armory's Hellcat Micro Compact. The award-winning handgun was released in 2019 and quickly became one of the top concealed carry guns for its many impressive features packed into such a small frame.
And just when we thought it couldn't get any better, Springfield Armory released the Hellcat Pro OSP in March 2022. The Pro model is designed with all the same features that made the Micro Compact so popular, with a few additional upgrades.
You really can't go wrong with a Hellcat. But with the release of the new Pro model, we figured to create a side-by-side comparison of the Hellcat Pro OSP vs. Hellcat Micro Compact so you can easily see the differences between the two.
Now enough blabbing. Let's get into it.
Hellcat Micro Compact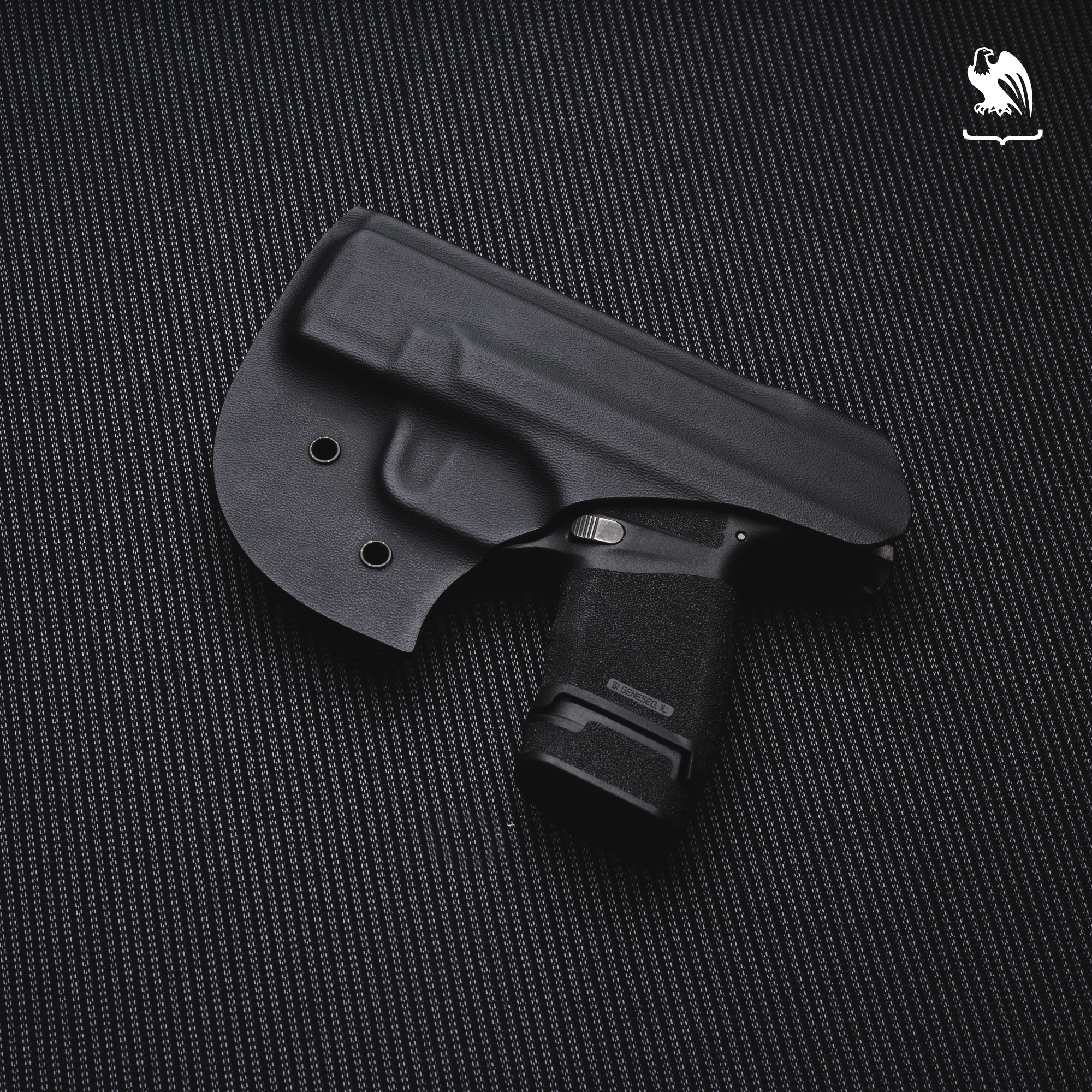 Known as the highest-capacity micro-compact pistol on the market today, the 9mm Hellcat Micro weighs only 18.3 oz. unloaded, yet can hold an impressive 11 rounds. It can also hold up to 13 rounds with an extended magazine.
The original Hellcat was specifically designed for everyday carry, sporting high visibility sights, and Adaptive Grip Texture. It's known for its extreme durability and reliability and is available in an optics-ready model.
The Hellcat Micro Compact has a barrel length of 3" and an overall height of 4". It has a black polymer frame and a dual captive recoil spring with a full-length guide rod.
You can visit Springfield Armory's model page for the Hellcat Micro Compact here.
Hellcat Pro OSP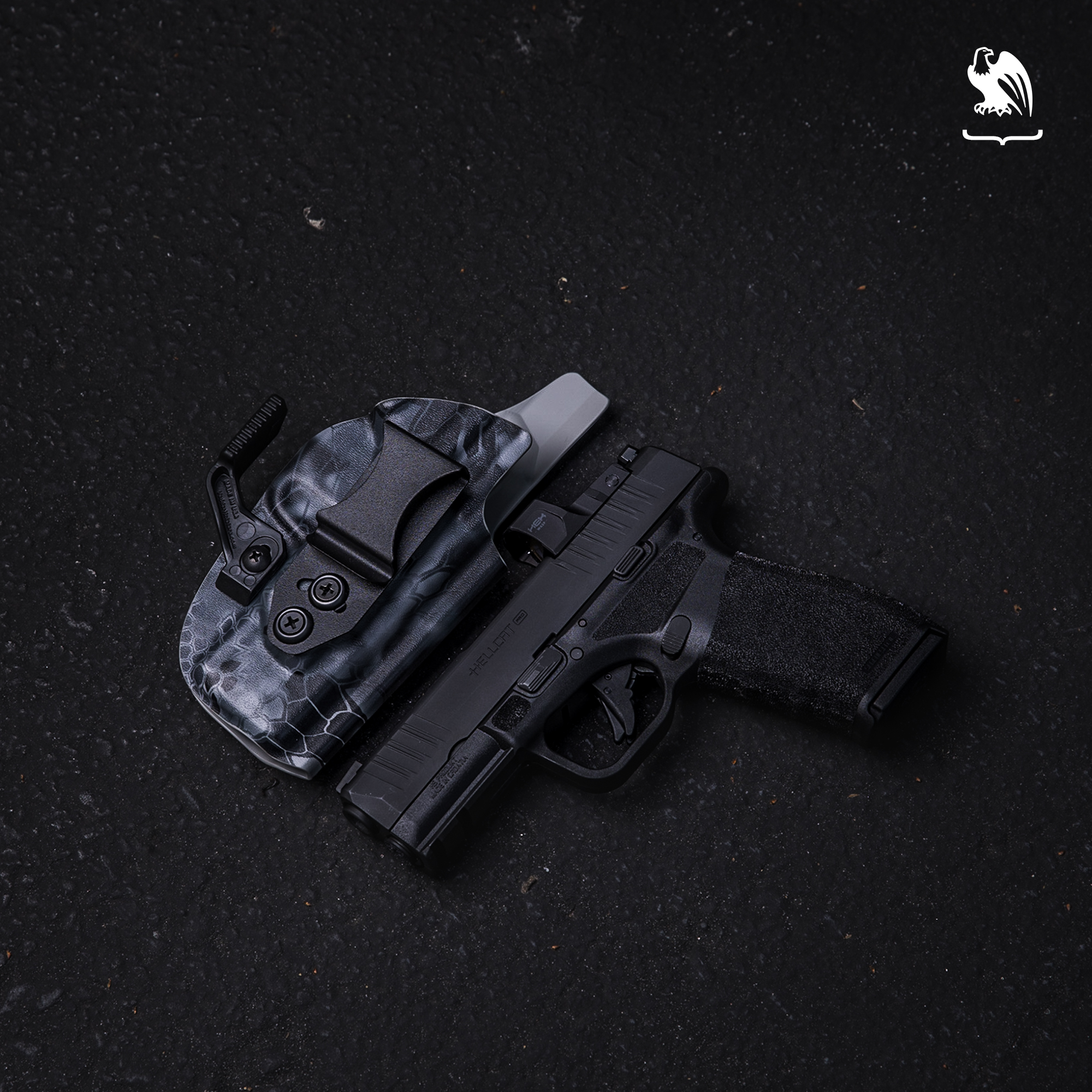 The Hellcat Pro OSP is similar to the Micro Compact in many ways yet has a few of its own unique qualities. The main difference is their size; the Pro model now comes with a longer grip and a longer hammer-forged barrel.
The Pro has a barrel length of 3.7" and a height of 4.8". The Hellcat Pro OSP weighs 21 oz. and comes standard with a flush 15-round magazine, offering a larger capacity than any other gun in its size.
The optics-ready 9mm Pro is built with a black polymer frame and an Adaptive Grip Texture as well. Also similar to the original Hellcat, the Pro has a dual captive recoil spring with a full-length guide rod.
You can visit Springfield Armory's model page for the Hellcat Pro OSP here.
Specifications of the Hellcat Pro OSP vs. Hellcat Micro Compact
| | | |
| --- | --- | --- |
| Specs | | Hellcat Micro Compact |
| Caliber | 9mm | 9mm |
| Height | 4.8" | 4" |
| Width | 1" | 1" |
| Length | 6.6" | 6" |
| Barrel Length | 3.7" | 3" |
| Weight | 21 oz. | 17.9 oz. |
| Capacity | 15+1 | 11 +1 (13 +1 w/ extension) |
| Trigger | Striker-fired | Striker-fired |
| MSRP | $634 | $620 |
Capacity
Both Hellcats have the largest magazine capacity for their size of any gun on the market, something Springfield Armory takes a lot of pride in.
The Hellcat Micro Compact comes standard with a flush 11-round magazine, an impressive capacity for a pistol weighing only 17.9 oz. An extended magazine is also available for the Compact, increasing the gun's capacity to 13 + 1. The extension does increase the pistol's weight to 18.3 oz. and adds half an inch to the gun's overall height.
The Hellcat Pro weighs in at just 3.1 oz. more than the Micro Compact, but its larger 15-round flush magazine makes it worth it if you're more interested in capacity than weight (is 3 oz really a dealbreaker anyway?).
Ergonomics
Frame: Both Hellcat models have the same black polymer frame with a custom pressure Activated Grip Texture. Their slim-line grips feature a pattern of staggered pyramid shapes. The taller pyramids in the pattern are designed with flattened tops to make the pistol more comfortable in your waistband and reduce wear on clothes. The shorter pyramids come to a point so the gun effectively locks into your hand when it's firmly gripped.
The only difference in the two frames is their size. The Hellcat Pro's grip is a bit longer than the original, allowing for a more comfortable grasp and increased hand contact and control, making it a great option for anyone who found the original Hellcat to be a little too small for their hands.
Slide: Both Hellcats feature top, rear, and front slide serrations making it easier to quickly rack the slide. Similarly, the slide on both guns is billet machined with the Springfield Micro footprint, making them compatible with the smallest and most popular micro red dots available.
Barrel: The Hellcat Pro's barrel is slightly longer than the original Hellcat's, measuring 3.7" and 3" respectively. Their barrels are made from hammer-forged steel and are finished with a protective Melonite coating.
The one barrel difference in the Hellcat Pro OSP vs. Hellcat Micro Compact is the additional weight and mass in the Pro's barrel, which is designed to allow for a reduced muzzle flip and faster follow-up shots.
Sights
Both the original and Pro Hellcat models come with the same high-visibility tritium and luminescent front sight along with a Tactical Rack U-Dot™ rear sight. Springfield Armory's U-Dot is designed with luminescent green rings around the tritium dot, giving the shooter large, visible sights for aiming in low-light conditions.
Optics
With the Hellcat Micro Compact, you can choose whether you want your pistol to come optics ready or not. Alternatively, all Hellcat Pros come optics ready. Both guns are designed to be compatible with red dot sights, and the Springfield Micro footprint milled into the slide allows you to use even the smallest red dot sights on the market, including the HEX™ Wasp, JP Enterprises JPoint™, and Shield RMSc.
The Hellcat Pro OSP's extended, versatile Picatinny rail is larger than the original, so it can be used with many systems that were too big for the original Hellcat model.
Controls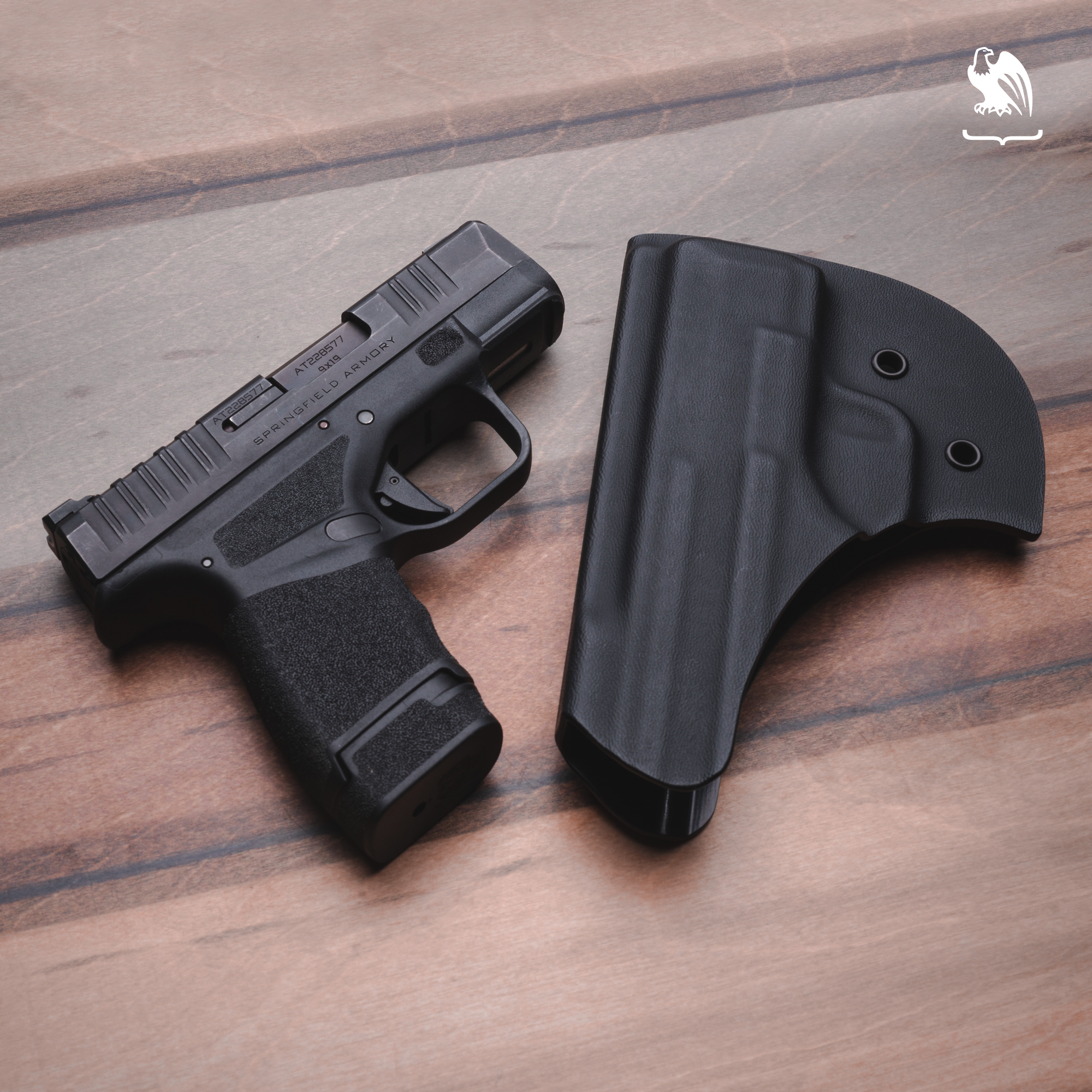 Trigger: The original Hellcat was built with Springfield Armory's Gen 2 trigger, allowing for a comfortable shooting experience, while the Hellcat Pro comes with the Armory's new Gen 3 trigger, which is a flatter and firmer trigger.
Safety: While the Hellcat Micro Compact is available either with or without a manual safety, the Pro model is not manufactured with any sort of external safety, though it does feature a trigger safety, a striker pin safety, and, like the Micro, a loaded chamber indicator.
Which Gun Is Right For Me?
Now that you're familiar with the differences between the Hellcat Pro OSP vs. Hellcat Micro Compact, you can think about which might be the best fit for you.
Ultimately, the decision about which is the best concealed carry gun for you comes down to personal preference. Both Hellcat models are among the top concealed carry guns on the market and are a great choice for everyday carry thanks to their compact, high-performing designs.
Regardless of which pistol you choose, be sure to check out our Kydex IWB and OWB concealed carry holsters for each model. Our most popular holster, the Vedder Holsters LightTuck™, is designed to be the ultimate EDC holster. The most comfortable concealed carry holster on the market, the LightTuck™ has adjustable ride height, retention, and cant (and those are just the highlights). Check out our entire line of Hellcat Micro Compact holsters and Hellcat Pro OSP holsters on our website.
If you are looking for belts or holsters, check out some of our Vedder Holsters products here. Like everything we sell, our holsters and gun belts are covered by a Lifetime Warranty and a 30-day money-back guarantee.
Looking for items beyond holsters and belts? Check out our Resources Page for popular product links like lights, laser, first aid, maintenance, and more.