Just when we thought the P365 series couldn't get any better, Sig Sauer announced the release of the new and improved P365 X-MACRO.
Sig released the X-MACRO in August, saying the new compact pistol was designed to include everything the best-selling P365 has to offer, and more. The X-MACRO is said to be more accurate and easier to conceal than its predecessors, all with a higher round capacity and a similar thin frame.
This slim design has landed the X-MACRO at the top of the list as the most comfortable and concealable 17-round handgun on the market.
"When the P365 was introduced, it reimagined the possibilities of everyday carry, and the P365 X-MACRO continues this tradition delivering more on everything that made the P365 the number one selling, and most award-winning gun in America," Tom Taylor, Sig Sauer's CFO and Executive Vice President of Commercial Sales, says in a media release. "With the P365 X-MACRO you get more of everything you want in an everyday carry pistol, and you no longer need to compromise your capacity for concealability or shootability."
Let's go over the specs and features that make the new Sig Sauer P365 X-MACRO one of the hottest new firearms around.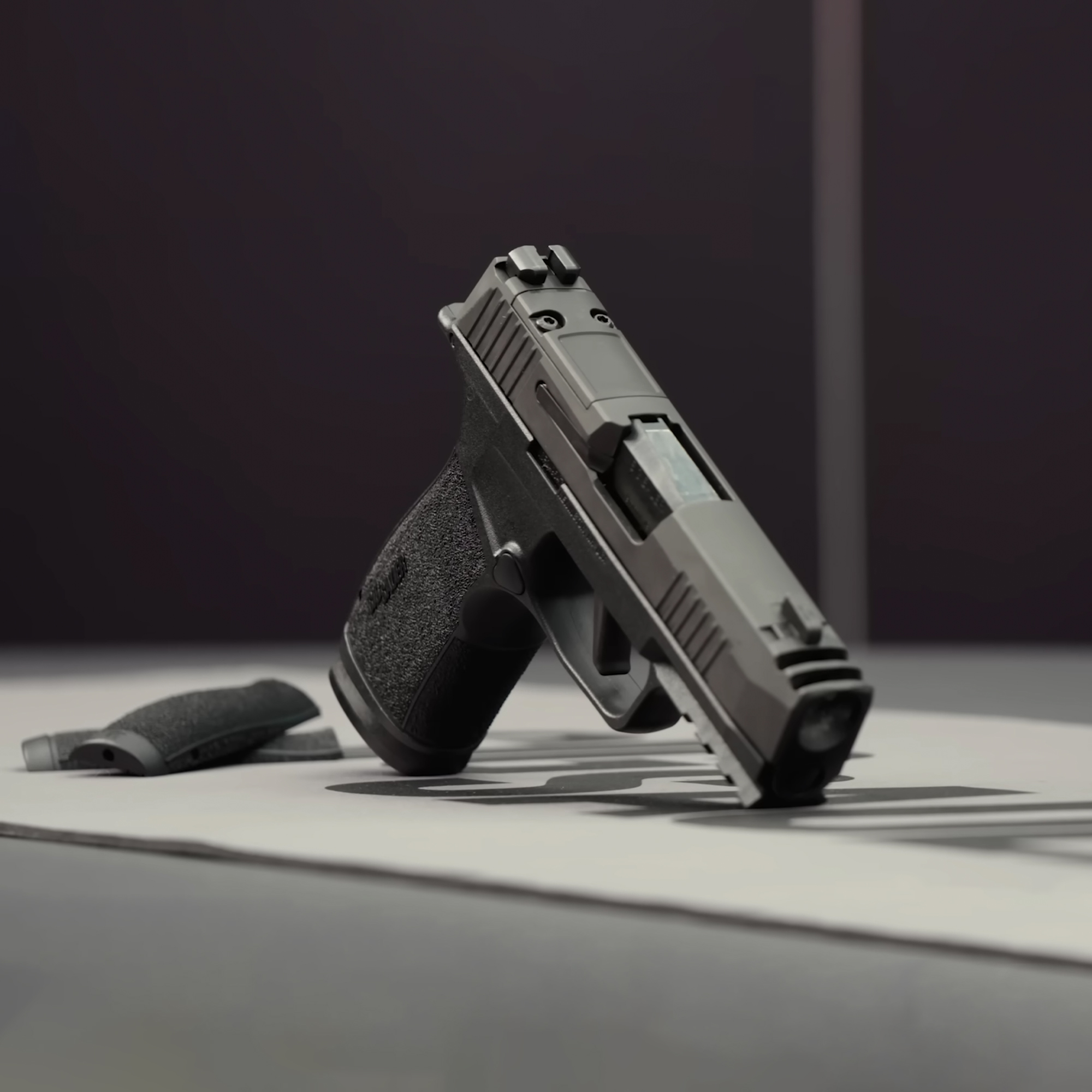 Features
Size and Capacity
Compact with an impressive round capacity, the P365 X-MACRO is specifically designed for concealed carry – and it shows.
Weighing only 21.5 ounces and measuring 5.2" tall, 6.6" long, and 1.1" wide with a barrel length of 3.1", this 9mm pistol is built to hold a whopping 17+1 rounds.
The firearm comes with two 17-round newly-designed Sig Sauer magazines built with high-visibility followers. These new mags were designed with the same thin frame as the traditional P365, only with the ability to hold more rounds.
The X-MACRO's high round capacity squeezed into a 1.1" wide frame makes this weapon more comfortable and easy to conceal than any other 17-round pistol currently on the market.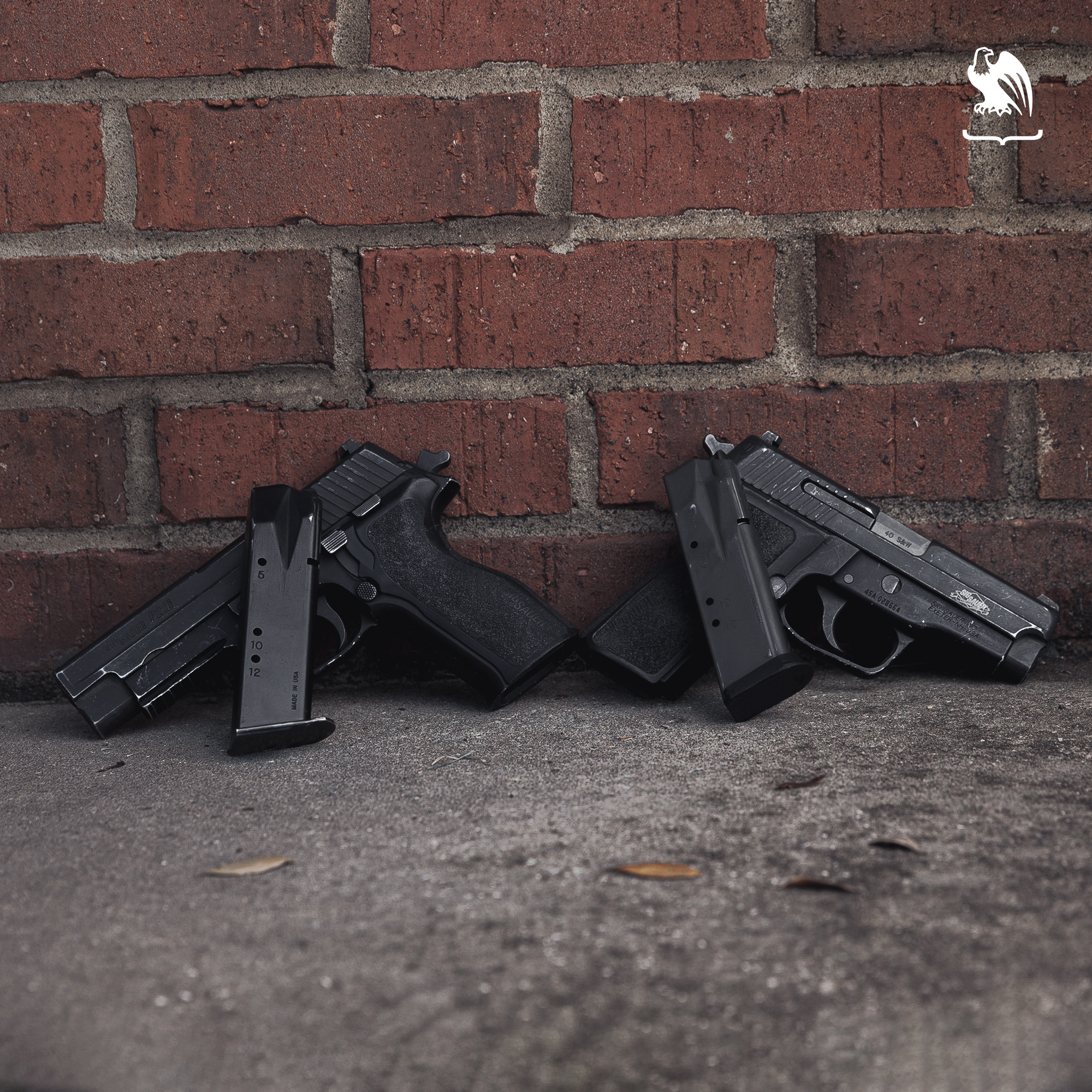 Frame, Slide and Barrel
The Sig P365 X-MACRO is built with a polymer frame and a stainless steel slide coated in a durable corrosion- and scratch-resistant Nitron finish, well-designed to protect it from the elements.
The pistol comes optics-ready and features a standard 1913 accessory rail, making it easy to add various sights, lights, and lasers, depending on your preference. The X-MACRO is specifically designed to work well with Sig's popular Electro-Optics FOXTROT1 rail-mounted flashlight.
While the firearm's carbon steel barrel does not come threaded, it does feature an integrated compensator designedto reduce muzzle flip for faster and more accurate successive shots.
Grip
The X-MACRO has a black polymer grip and comes with Sig's brand new Macro-Compact grip module.
The pistol also comes with interchangeable backstraps, so you can adjust the grip to be more comfortable for small, medium, or large hand sizes.
Sights
Complete with Sig's famous X-RAY3 day and night sights, a 3-dot Tritium system designed to provide a glowing illumination in low-light conditions, the X-MACRO has a 5.1" sight radius.
The pistol is optimized for use with Sig's ROMEOZero red dot sights, which might be a great option if you're looking to upgrade to more compact red dot reflex sights known for their compact size.
Trigger
The striker-fired P365 X-MACRO is built with a flat trigger, providing a larger surface area and more leverage than its curved counterpart, making firing successive shots both easier and faster.
The X-MACRO's trigger is also designed with a slight lip at the end, which more advanced shooters know can aid in indexing – or transitioning between targets.
Safety
Like the P365 and P365 XL, the Sig Sauer P365 X-MACRO was designed without a manual thumb safety.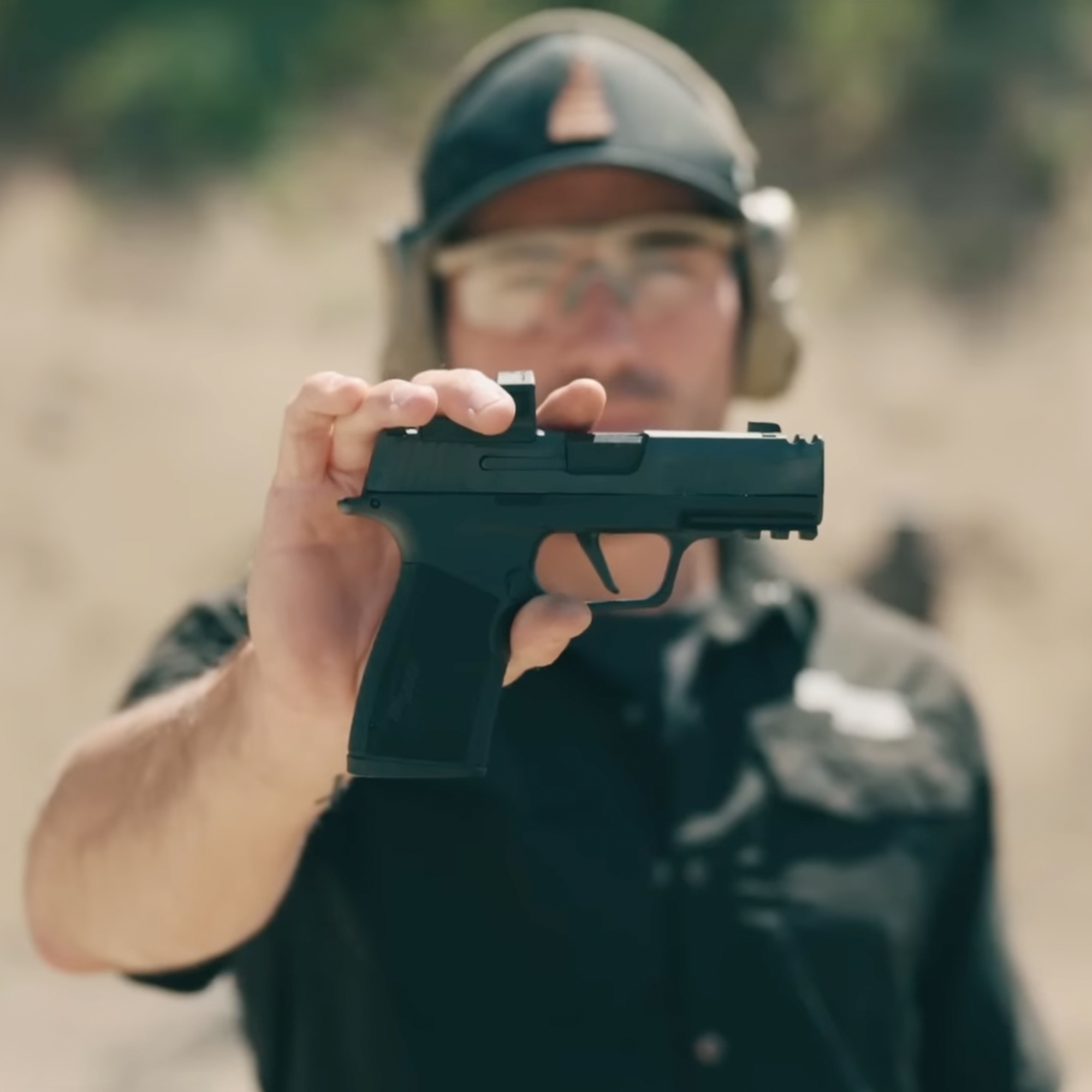 Final Thoughts
The Sig Sauer P365 X-MACRO was designed with a small frame, high round capacity, and optics-ready build, making it an easy and comfortable choice for concealed carry – or whatever else you may need it for.
You can get your hands on this new release at Guns.com or through your local firearms dealer.
If you do decide to grab one of these pistols for concealed carry, be sure to check out our selection of Kydex and hybrid IWB, OWB, and pocket carry P365 X-MACRO holsters.
If you're looking for belts or holsters for other handgun models, we recommend visiting our Holsters by Gun Model page if you are looking for holsters that are custom-made for your weapon of choice. For all of our belt and holster options and for more information to help you choose the carry system that works best for you, visit our Vedder Holsters website.
Looking for items beyond holsters and belts, check out our Resources Page for popular product links like lights, lasers, first aid, maintenance, and more.