The Sig Sauer P365 and Smith & Wesson M&P Shield were created by two of the most well-known manufacturers to date. As you can imagine, that makes the two gun models some of the most popular in the concealed carry market.
But you are here to learn about the key differences between the Sig P365 vs Shield. While these two popular pistols are comparable in size, some features may help you make a decision if you're considering one of these models for concealed carry or home defense.
Ultimately, the best gun model for you will come down to the specifics of what you are looking for in a firearm. So let's get started!
Sig Sauer P365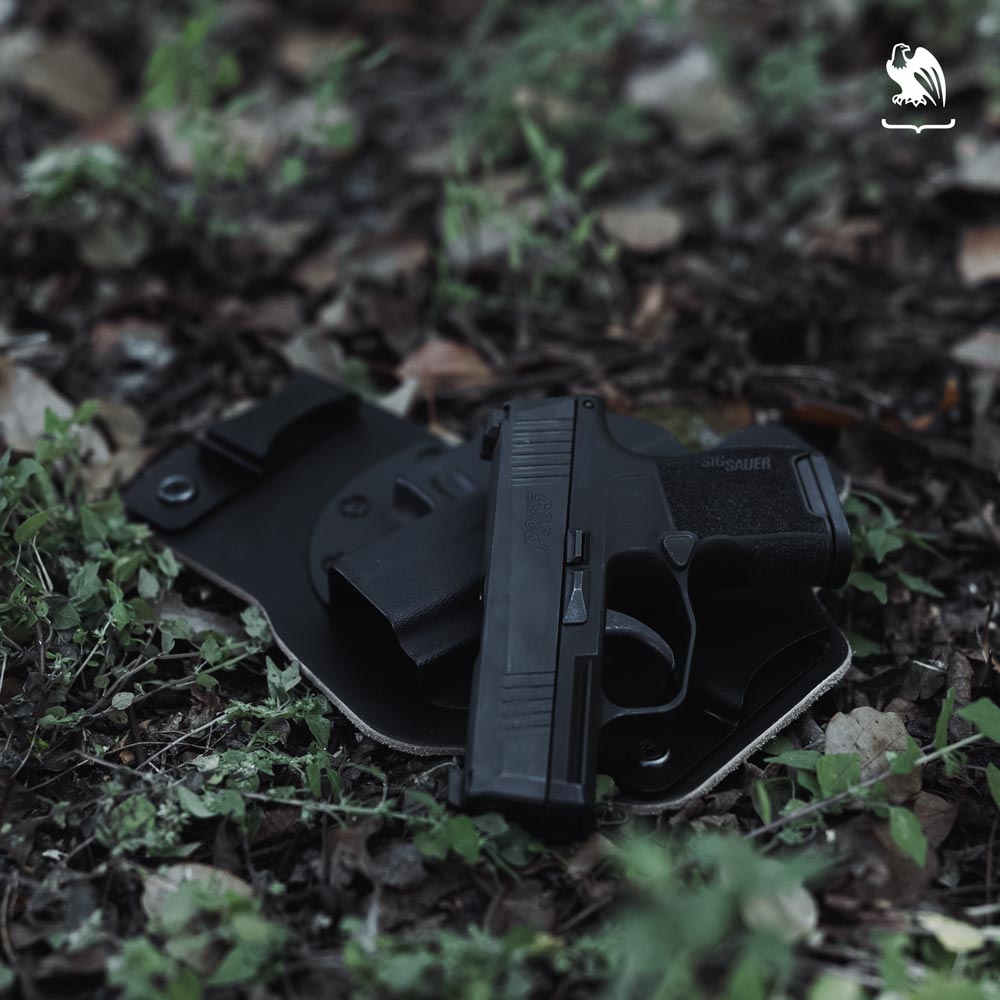 If you are looking for a micro-compact 9mm pistol, you won't be disappointed with the Sig P365.
Built with a lightweight stainless steel frame, this striker-fired gun is exceedingly popular for concealed carry. Taking a look at the Sig P365 specs, you will find that this pistol is chambered in 9mm Luger and is rated for +P ammunition. The standard sights on the P365 are Sig's XRAY3 day and night sights; the 3-dot tritium system works wonderfully in both low- and high-light conditions.
The P365 comes standard with not one but two 10-round flush magazines. For those who want a greater capacity, you can find an optional 12- or 15-round extended magazine.
Easy to conceal and lightweight, the P365 is an excellent choice for everyday carry, home defense, or whatever you need it for. Looking for a Sig P365 holster? Check out our selection here.
Smith & Wesson M&P Shield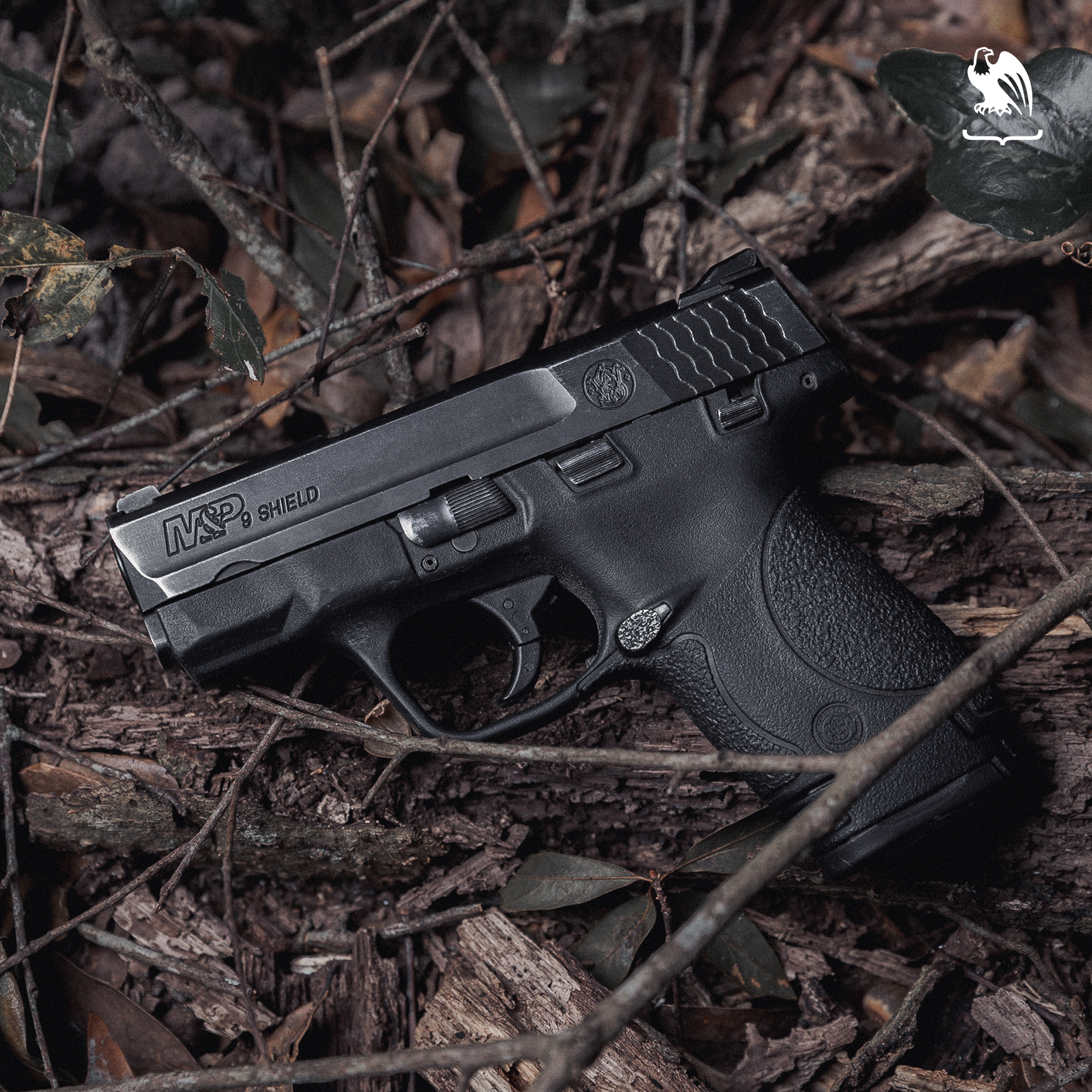 The Smith & Wesson M&P Shield comes in many variations – from differences in caliber and size to adding accessories. Having so many options to choose from adds to its popularity. For the purpose of comparing the shield to the P365, we will focus on the 3.1" 9mm model for this article.
This striker-fired pistol is available in 9mm, 45 Auto, or .40 S&W. The reliability of this exceedingly compact firearm is right up there with Glock and Sig Sauer.
The ergonomic grip of the M&P Shield 3.1" is what makes many people find it so comfortable to hold. The M2.0 version of this pistol uses an even more aggressive grip texture and has a slightly better trigger. Weighing only 20.8 ounces, this ergonomic weapon has a 7- or 8-round magazine plus one in the chamber if that is how you prefer to carry.
With a variation for everyone, the Shield is a great option for whatever you might need, especially if that is concealed carry. If you're looking for an M&P Shield holster, check out our selection here.
Specifications: Sig P365 vs Shield
Caliber
9mm Luger
9mm Luger
P365 vs Shield: Size & Capacity
When looking at the M&P shield comparison to the P365, you'll see that while they are fairly close in size, the Shield is slightly larger than the P365 despite the P365 having a higher capacity.
The Sig Sauer P365 is 4.3" tall, 5.8" long, and 1.06" wide, with a barrel length of 3.1" and a weight of 17.8 ounces. The Shield is 4.6" tall, 6.1" long, and 0.95" wide, with a barrel length of 3.1" and a weight of 20.8 ounces.
The Shield's capacity is 7+1 or 8+1 rounds, while the Sig P365 comes standard with a 10-round magazine. Both pistols have extended magazine options to increase the capacity if that is something you are looking for.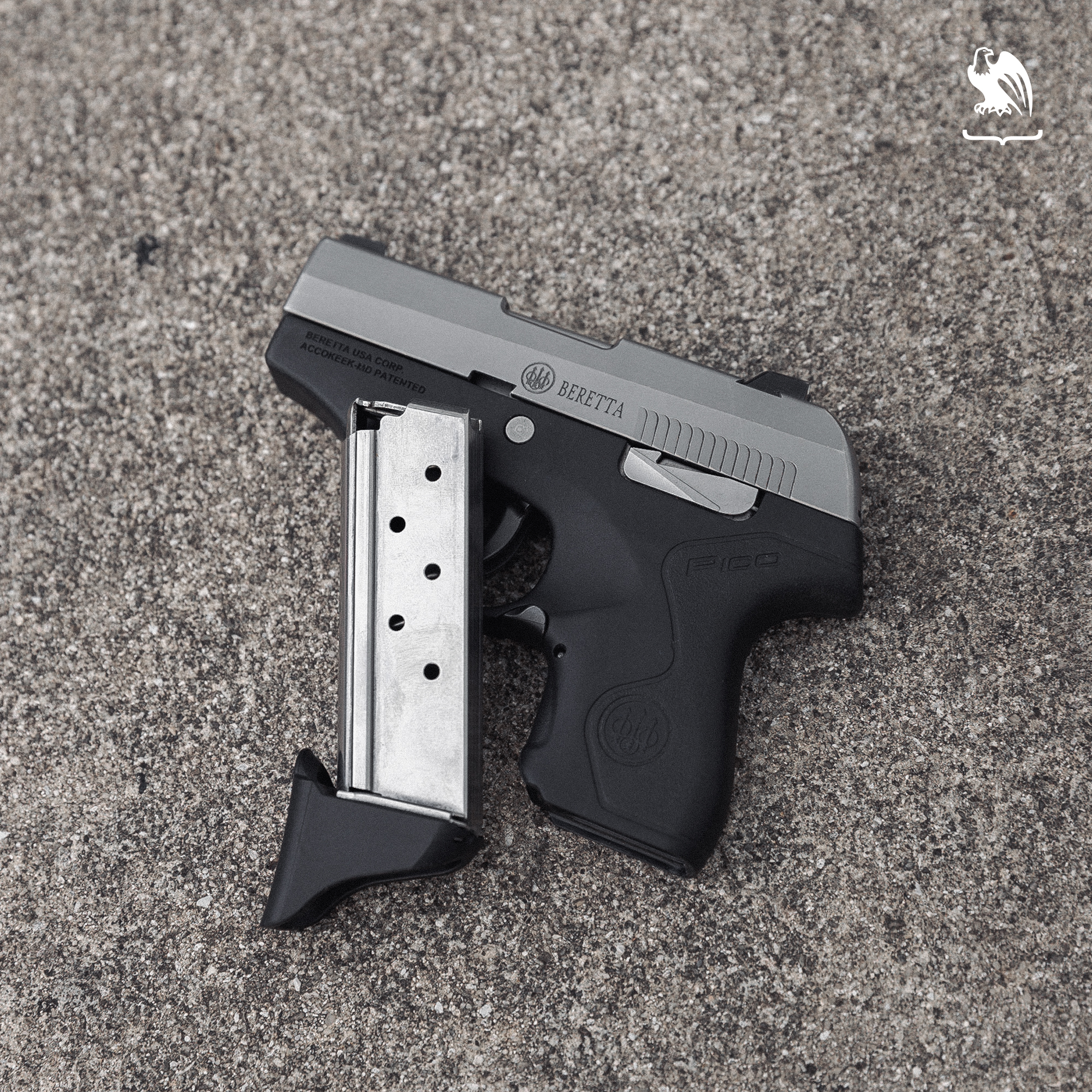 Sig P365 vs Shield Ergonomics
Frame
The Sig Sauer P365 is built with a micro-compact black stainless steel frame and a polymer grip. If you are looking for a little extra grip length, you can replace the frame with the longer Sig P365 XL frame, though the standard frame works great as-is.
The Shield features a polymer frame with an embedded stainless steel rigid chassis system. Its 18-degree grip angle helps to achieve a natural point of aim.
Slide & Barrel
While the Shield features an Armornite® coated stainless steel slide and barrel, the Sig P365 has a stainless steel slide with a Nitron finish and carbon steel barrel. Both finishes are designed to protect against scratches and corrosion.
When it comes to serrations, the P365 takes the lead. The Shield features only rear serrations, while the Sig Sauer P365 has both.
P365 vs Shield: Sights & Optics
If sights are important in helping you choose which gun is right for you, the Sig P365 is the clear winner.
The P365 comes standard with Sig's X-RAY3 day and night sights, a 3-dot tritium system designed for natural target acquisition in any lighting condition. The X-RAY3 has a 4.9" sight radius and is crafted with an oversized chemical-resistant fluorescent polymer front dot. The tritium sights are surrounded by steel to protect them from recoil, cleaning solvents, and the elements.
The Shield comes equipped with Smith & Wesson's standard white dot sights. This doesn't have to be a dealbreaker, however, as both gun models are easily upgradable to the sights of your choice.
If you are looking for an optics-ready variation, the Shield might be just what you are looking for. Not only is it available with an optics cut, other variations include the optics preinstalled for you. The P365, on the other hand, does not have an optics-ready variation.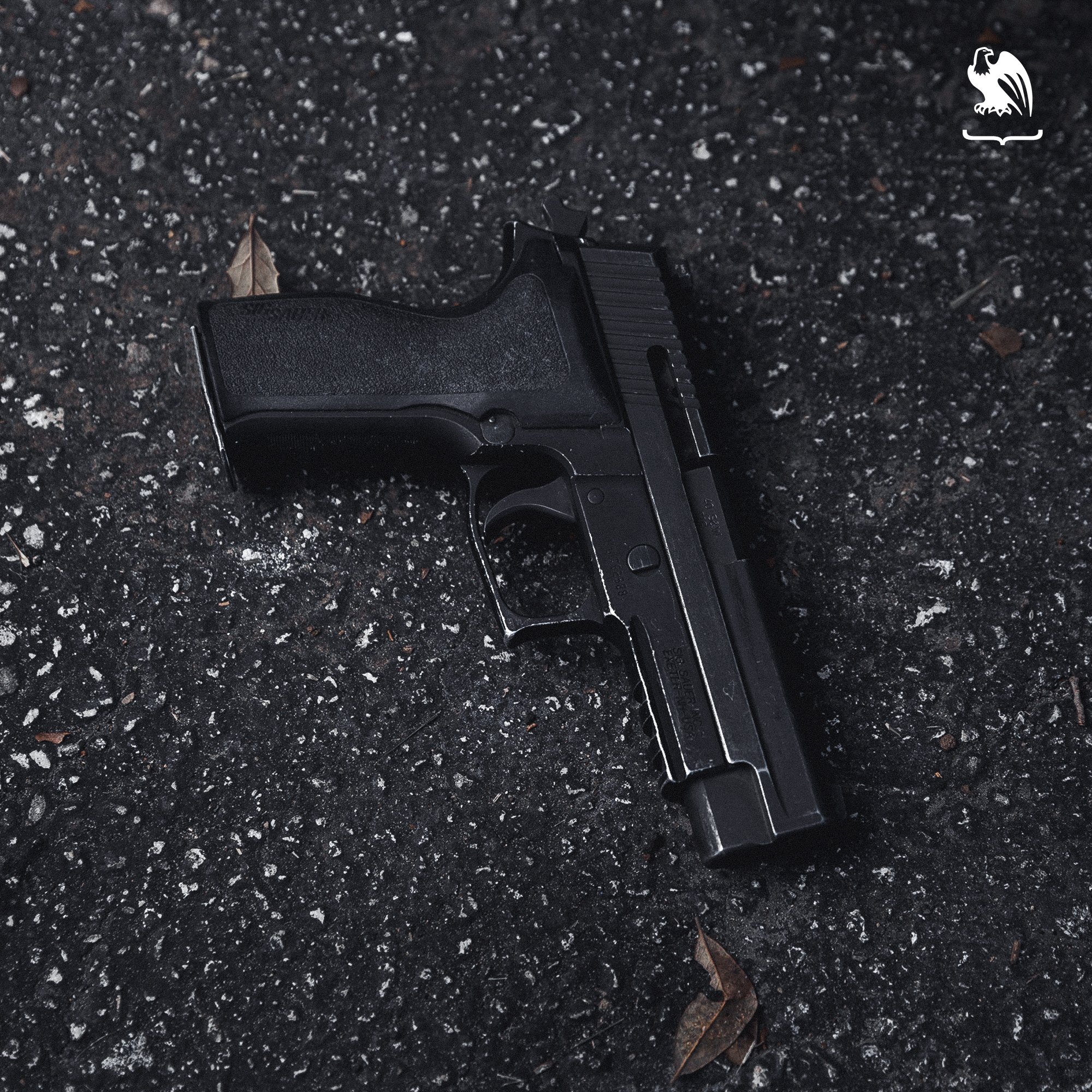 Sig P365 vs Shield: Controls
Safety
While neither pistol comes standard with a manual safety, both of these popular gun models are available in a variation featuring one.
The Shield also features a take-down lever and sear deactivation system that allows the firearm to be disassembled without pulling the trigger, only increasing the gun's safety.
Trigger
When comparing the trigger of these two striker-fired pistols, you'll find they have similar trigger pull weights, with the P365 having a pull of approximately 6 pounds and the Shield at 6.5 pounds.
Which is Right for Me?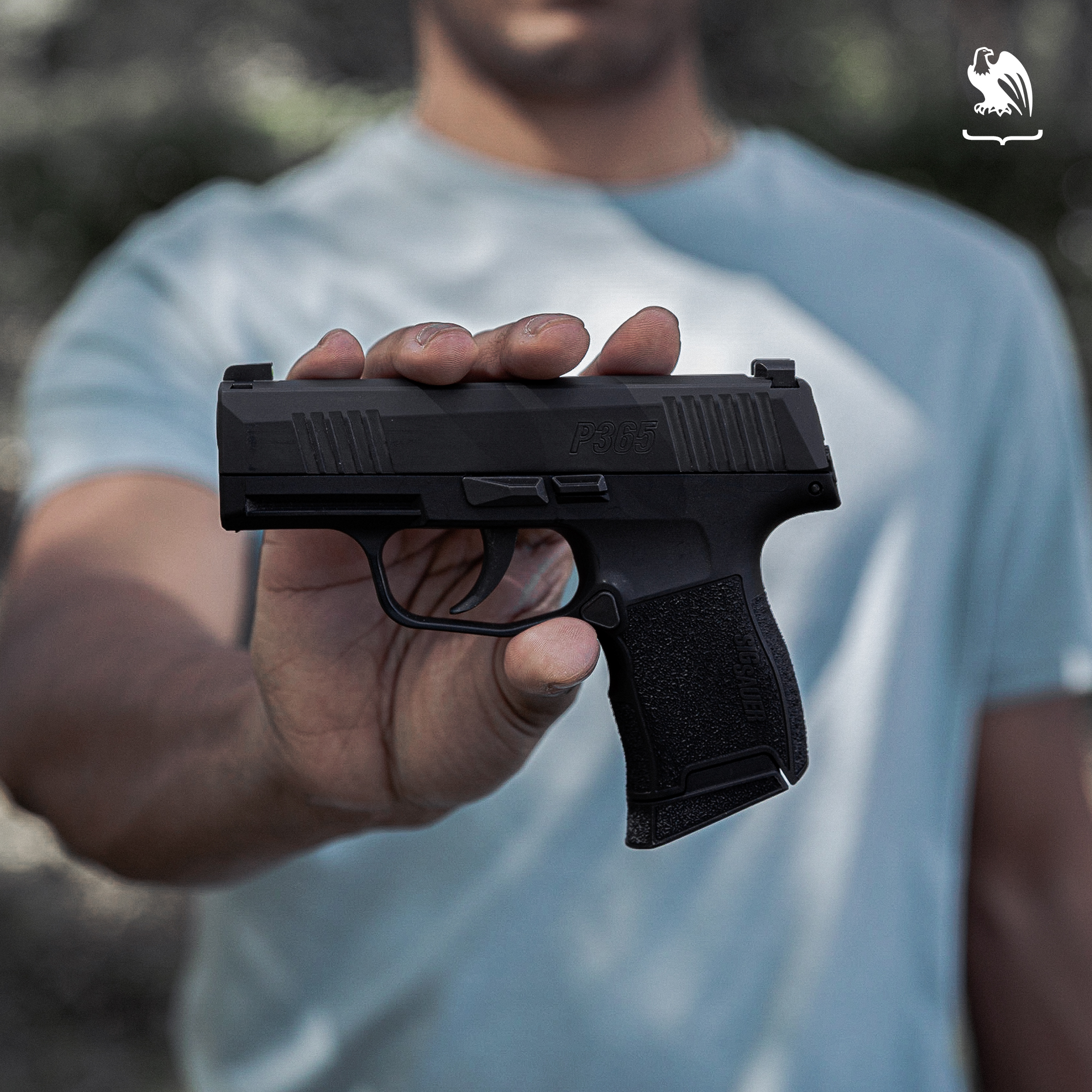 Ultimately, the P365 and Shield are both great options for concealed carry or home defense.
When comparing the Sig P365 vs Shield, it comes down to what fits your needs. If you are looking for a higher capacity or better sights, the Sig Sauer P365 might be the best choice for you. On the other hand, if you want more options with optics and caliber, the Shield could be just what you are looking for.
If you're looking for belts or holsters for the Sig P365 or Shield, we recommend visiting our Holsters by Gun Model page. For all of our belt and holster options and for more information to help you choose the carry system that works best for you, visit our Vedder Holsters website.
Looking for items beyond holsters and belts? Check out our Resources Page for popular product links like lights, lasers, first aid, maintenance, and more.