Springfield Armory's Hellcat Pro was an instant hit when it was released in March of 2022. And now, this high-performing pistol comes in yet another variation.
In addition to its many other advanced features, the compact Hellcat Pro is now available with an ambidextrous manual thumb safety, creating an added level of security for anyone looking for this option.
Keep scrolling for all the details about the latest update to this popular Springfield Armory pistol.
What's New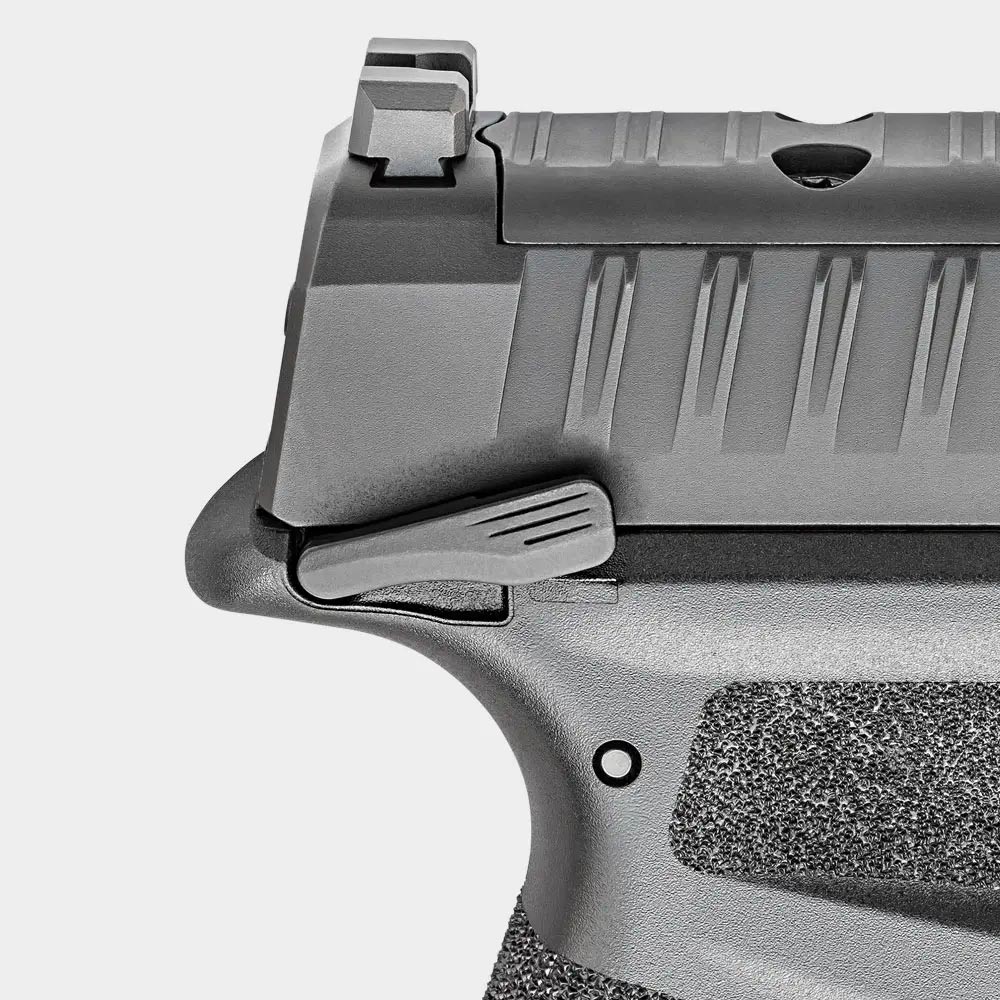 The latest version of the Hellcat Pro comes with the option to add a manual thumb safety, which is as well-designed as the gun itself.
The new safety feature is mounted at the rear of the frame, making it easy to access and more natural for most users to operate. The safety is ambidextrous, making it an excellent option for both right- and left-handed shooters.
Everything else about this popular pistol is the same, including its optics-ready design, versatile accessory rail, hammer forged barrel, reversible mag release, and adaptive grip texture.
The Hellcat Pro boasts an impressive 15-round capacity, the highest capacity of any pistol of its size and class. The Pro comes with Tritium U-dot sights, and its slim-line grip increases contact and control for reduced recoil and faster follow-up shots.
This lightweight pistol offers full-sized performance in a small package, making it the perfect choice for everyday carry.
Springfield Armory Hellcat Pro With Manual Safety Specs
Where Can I Get a Holster For My Springfield Armory Hellcat Pro With Manual Safety?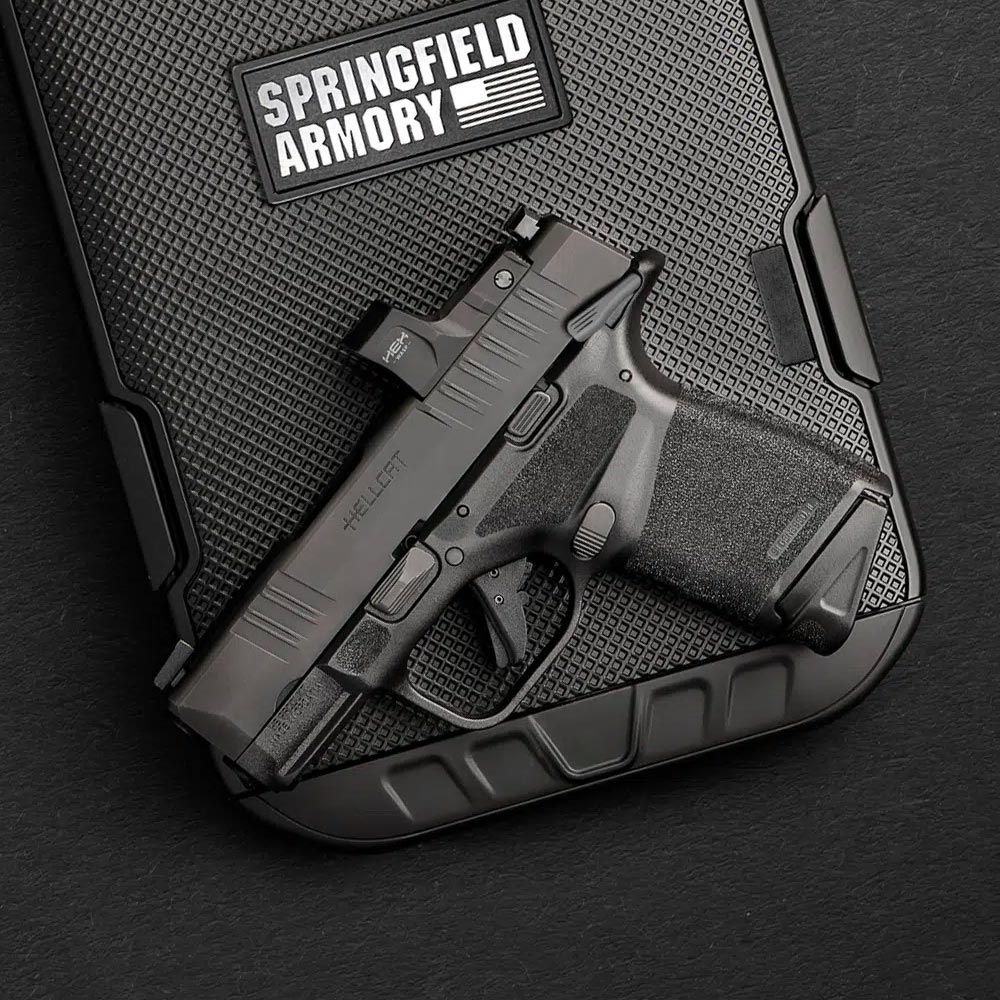 If you're planning to order a Hellcat Pro with a manual safety, you'll need a new holster to go with it.
At Vedder Holsters, we offer a variety of Kydex and hybrid IWB, OWB, and pocket carry holsters designed for concealed carry. To learn more about our options for the Hellcat Pro, visit our Holsters by Gun Model page for Kydex holsters that are custom-made for your weapon.
Interested in items beyond holsters? Check out our Resources Page for links to recommended products like lights, lasers, first aid, maintenance, and more, and browse our selection of apparel, and accessories at our website, vedderholsters.com.
To stay up-to-date on all the latest Vedder Holsters content and offerings, check out our blog and follow us on Facebook, Instagram, and Twitter. And be sure to visit our sister company, GeoGrit, for all of your American-made minimalist wallet needs.