So you've decided to buy your first gun. Congrats! Now that you've made your decision, you're probably wondering what's next.
If you're shopping for a gun for the first time, the whole process can seem a little intimidating. Luckily, most of this comes from unfamiliarity, and doing a little bit of reading ahead of time can demystify the process a lot.
Buying your first gun is a bit of a process. But, assuming there are no legal hiccups, it can be a fairly straightforward one so long as you come prepared and know what to expect ahead of time.
In this article, we'll walk you through the gun buying process, talk about what you need to bring with you to the store and offer some tips for how to help things go smoothly.
Things to Consider Before Buying Your First Gun
Before you head to the gun store to make a purchase, you'll want to do a bit of research beforehand to make sure you're prepared.
What Type of Firearm Do You Want?:
The first thing you should think about before going to the gun store is the type of firearm you want and why.
Start by considering the intended purpose of the gun, as they vary widely in their utility depending on the design. Being prepared to answer that question will greatly help the employee give you information that will lead to a choice you're happy with.
Handguns are the preferred firearm for people who plan to concealed carry since they're lightweight and compact. Because pistols are small, they're also usually poor choices for long-range shooting.
Rifles are more capable at range and are generally considered the most effective firearms for things like hunting or home defense. Shotguns are certainly not slouches when it comes to home defense either, and also have a long tradition of being used in hunting to great effect. Again, having a conversation about your wants and needs in a firearm is one of the first and most important steps in buying one.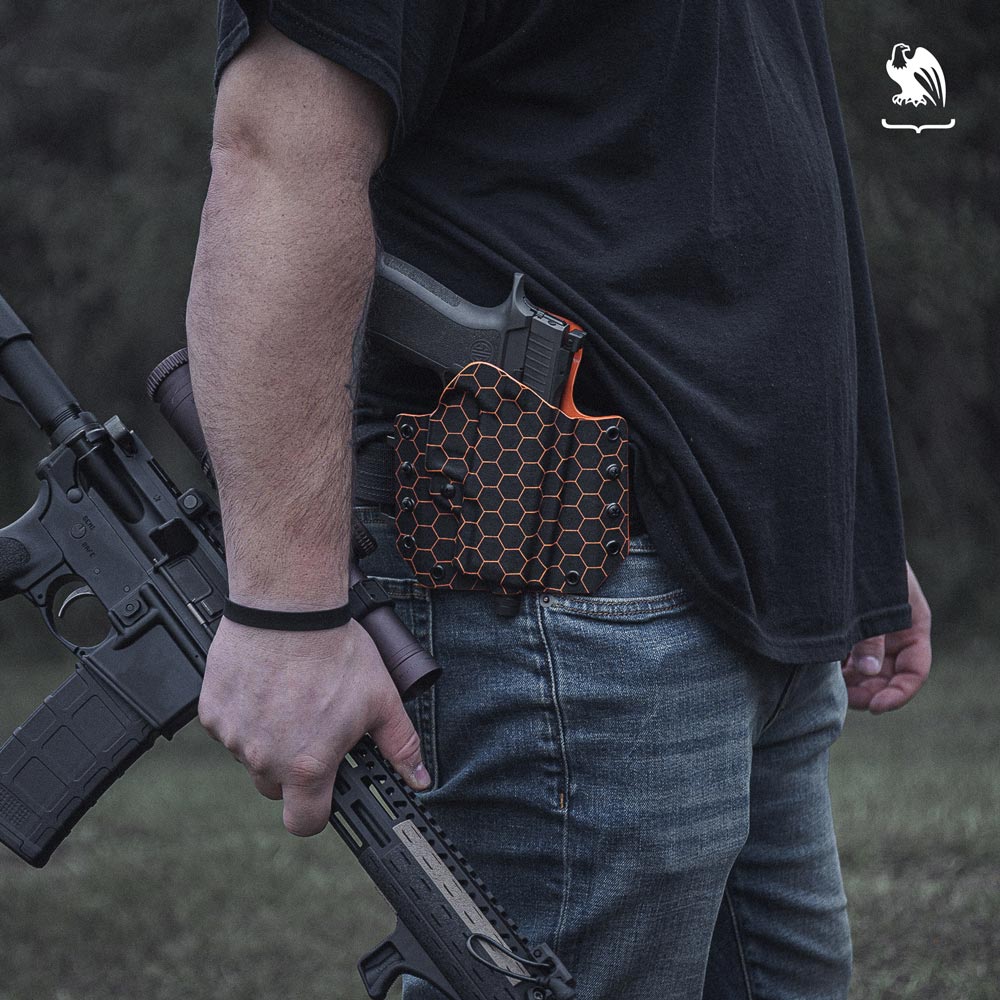 Know the Law:
Generally, buying a pistol or any other gun is governed by three sets of laws: federal, state, and local.
Federal laws apply everywhere in the USA. When you go to buy a gun, you'll need to fill out a 4473 form so the ATF can check your background and make sure you're legally allowed to buy a gun on the federal level.
State laws, on the other hand, vary widely and can be more restrictive than federal law. Sometimes, local laws exist in addition to state law and can govern things like firearms possession in public, concealed carrying, and so on.
Buying a handgun, rifle, or shotgun will mean that you have to follow all the relevant laws, so talking with professionals about the purchasing process, and researching gun laws where you are is a great idea.
Budget For More Than Just the Gun:
If you've been saving in preparation of buying your first handgun, you should be aware of any extra expenses you might encounter.
While the gun is the main cost you'll have to worry about, there are a few other things you'll need to buy in order to properly use it and care for it.
First, assuming you want to shoot your gun instead of just look at it, you'll need ammo. The price of ammunition will vary depending on how much you want and the type of caliber you need, so that's definitely something to look into ahead of time.
You'll also want a few key pieces of safety equipment, such as eye and ear protection. Beyond that, you may want to pick up a few targets, a gun cleaning kit, and some sort of safe or storage container.
How to Buy Your First Gun: What to Expect at the Gun Counter
There's a lot that will happen when you step up to the gun counter and say you're ready to make a purchase. Here's what to expect so you can be prepared ahead of time!
Follow Basic Gun Safety Rules:
First and foremost, even though you'll be dealing with unloaded weapons at the gun store, you'll want to follow the basic rules of firearms safety.
Being safe with a firearm is everyone's responsibility, and the consequences for failing to follow these basic safety rules are quite literally life and death. Generally, always point any gun in a direction that is away from people, keep your finger off the trigger until you are ready to shoot, and assume that every firearm is loaded, all the time.
Things to Bring With You:
Before you can buy a gun, you'll need to provide a few things to the clerk so they can verify that you're legally allowed to do so.
If you plan to make a purchase, you'll need to bring your valid driver's license or some other kind of government-issued ID to the store to fill out your 4473. Also, folks who are legal permanent residents should bring their Green Card as well as their driver's license.
Oh, and don't forget to bring a payment method as well!
Try Before You Buy:
Even if you have an idea of what you want when you walk into the store, it's a good idea to put your hands on a weapon or two to see what you like and dislike.
Online research and recommendations from friends and family can only go so far. What sounds good on paper may turn out to be uncomfortable for you to hold, or you may find you like a feature on another model better. Be open to ideas and never, ever buy a gun without putting your hands on it first!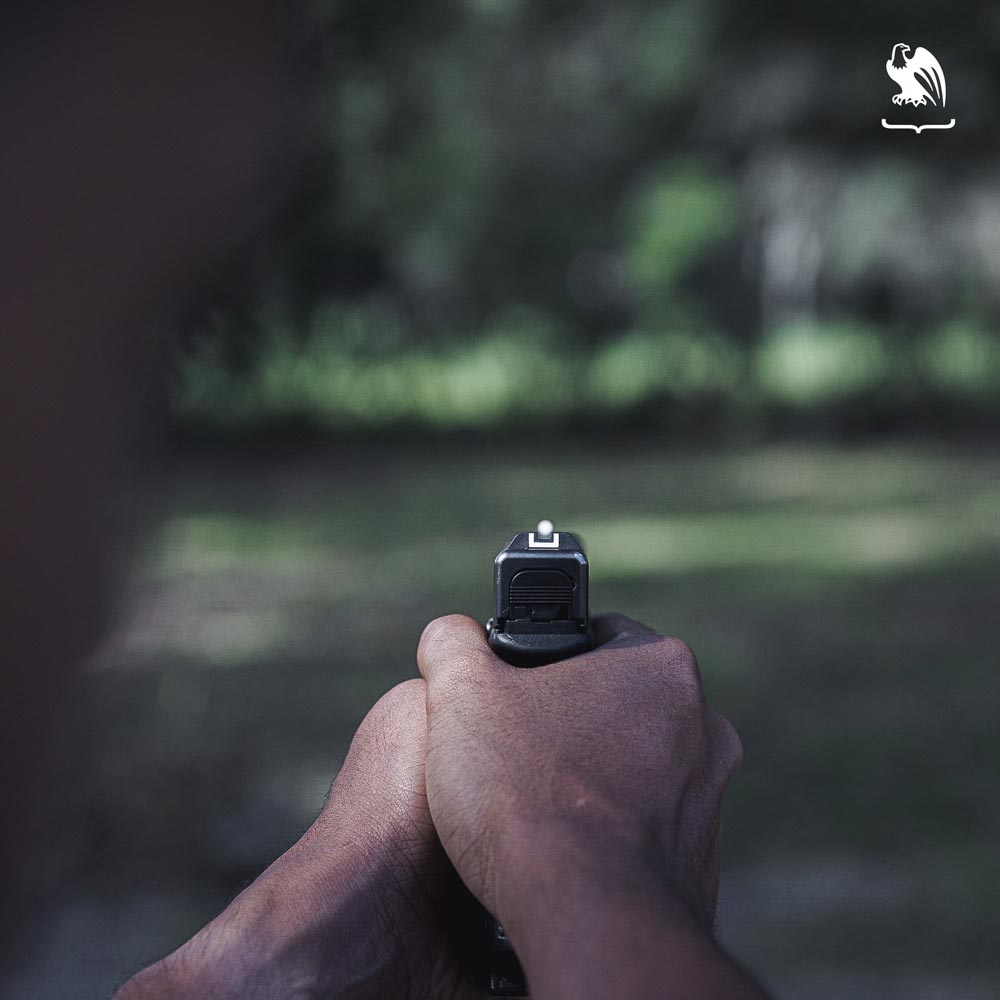 Follow Gun Store Etiquette:
To get the process started, simply walk up to the gun counter and get someone's attention. From there, the employee will ask you questions about what you're looking for, and will likely allow you to handle a few weapons before making a final decision.
Since this is your first gun purchase, you should plan to go in at least two hours prior to the store closing for the day. The process of talking through the purchase, running the background check, and finalizing the sale takes time, so be prepared!
If you can make time on a weekday, the employees will greatly appreciate it. Weekends and evenings are often the busiest time, so going when it's less busy is a good idea if possible.
Don't Be Afraid to Ask for Advice:
While gun store employees are people with biases just like everyone else, the vast majority of them want return customers, so they'll be happy to give you good information.
Because these folks handle guns all day and explain them for a living, they're great people to talk to if you're unsure about exactly what you want. Even if you don't make a purchase, it never hurts to walk into a gun store, check out some guns, and talk to the employee behind the counter for some sound advice.
Waiting Periods:
Depending on your age, any complications in your background check, and relevant state laws, be prepared for a waiting period between buying your firearm and picking it up. Calling ahead to ask about this will help you to set reasonable expectations for your experience.
Once all the paperwork is filled out, money has changed hands, and you wait the required period, if any, you can go home with your first handgun.
Useful Definitions To Know at the Gun Store
Going into a gun store for the first time can, understandably, be a little bit intimidating as there is a lot to learn in the world of firearms. With that in mind, knowing a few basic terms and being willing to learn will go a very long way in facilitating communication between you and the folks at your local gun store.
The vast majority of professionals in the firearms community are more than happy to welcome new people, and love sharing their knowledge with beginners.
Here are a few terms you'll likely hear as a first time gun owner:
Federal Firearms Licensee: The federal government, specifically the Bureau of Alcohol, Tobacco, and Firearms (BATF or ATF) regulates the sale of guns. To sell firearms legally as a business, that business, or its owners, has to become a Federal Firearms Licensee, usually abbreviated FFL.
Your local gun store is an FLL and thus can sell you firearms. Also, FFLs are some of the only institutions that can receive most firearms as packages, and thus you'll need a local FFL if you plan to buy guns online at any point in time.
Form 4473: To purchase a firearm at an FFL, you'll have to fill out some paperwork for the ATF. This is the case everywhere in the U.S. Even if state law doesn't ask for background checks, the ATF is a federal agency and thus has jurisdiction in the entire United States. The form is fairly straightforward and can be found online. It is vitally important that you fill it out both correctly and truthfully since falsifying the information on the form knowingly is a felony.
Rifle: In general terms, a rifle is a firearm with a long rifled barrel (that means there are grooves in the barrel that cause the bullet to spin, making it more stable in flight). The ATF is a bit more specific on the matter and mandates that rifles have to have a barrel length of greater than 16" to not fall under stricter regulations.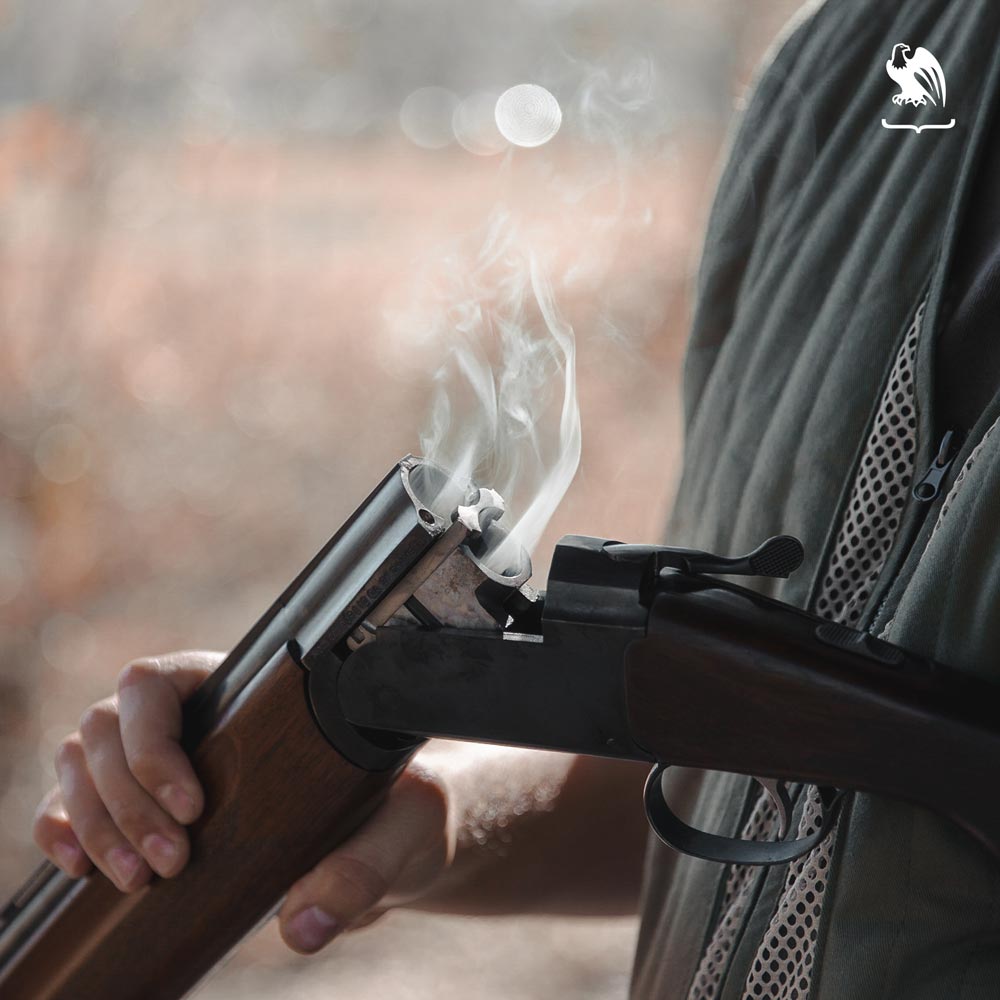 Shotgun: Shotguns use a different type of ammunition than rifles, and are generally smooth-bore (though there are many exceptions). Anything made and sold as a shotgun has to have a barrel length of 18" or more if you ask the ATF.
Handgun: While both rifles and shotguns have very specific definitions, handguns, or pistols, do not. The ATF calls anything a pistol that is meant to be gripped in the hands and with a chamber in-line with the barrel.
Magazine: The magazine of a firearm is what stores the ammunition and feeds it into the chamber. They are most common on rifles and handguns, though some shotguns do have magazines these days.
Please do not confuse this term with a "clip." A clip is a means of storing ammunition outside the gun to make it easier to load. Unless you happen to be buying a Mosin Nagant rifle, an SKS, or an M1 Garand as your first gun, it almost certainly comes with magazines, not a clip.
Summary
While there are some considerations to make and knowledge to get beforehand, buying your first gun doesn't have to be complicated. Remember that everyone in the store, including the employees, has gone through this same thing, and many of them are there to help you feel comfortable.
Ensuring you follow proper gun store etiquette, abide by safety rules, come prepared with the proper identification, and have realistic expectations, the entire process should go smoothly.
If your first firearm happens to be a handgun you intend to carry, you'll need a good gun belt and holster. If you're looking for a new IWB, OWB, or pocket carry holster, visit our Holsters by Gun Model page for Kydex holsters that are custom-made for your weapon of choice.
Interested in items beyond holsters? Check out our Resources Page for links to recommended products like lights, lasers, first aid, maintenance, and more, and browse our selection of apparel, and accessories at our website, vedderholsters.com.
To stay up-to-date on all the latest Vedder Holsters content and offerings, check out our blog and follow us on Facebook, Instagram, and Twitter. And be sure to visit our sister company, GeoGrit, for all of your American-made minimalist wallet needs.