We'd venture to say that you already know what self-defense ammunition is intended for. But, you may be wondering what makes it different from other ammunition and whether it's really necessary to use.
Self-defense ammo is usually made with a hollow point and is designed to stop an attacker in their tracks by expanding upon impact, which shocks the body and creates a larger wound. These bullets are also less likely to shoot through walls or your target, making them safer for home or personal defense.
There are many reasons why hollow point bullets are the preferred choice of defensive ammo, and plenty of factors to consider when choosing a self-defense round.
So, let's get into the details about what self-defense ammunition is and why it's important to use for concealed carry and home defense.
What is Self-Defense Ammo: Hollow Point vs Full Metal Jacket
We shouldn't have to tell you that self-defense ammo is intended for, well, self-defense. But there's more to it than that.
Self-defense ammunition has specific qualities that set it apart from other types of ammo, and it's a must-have for anyone using a firearm for concealed carry or home defense.
We'll get into all the reasons why in a bit, but first, it's important to understand the difference between personal defense ammo and other types of ammunition.
While there are TONS of different kinds of ammo available on the market, most bullets fall into one of two categories: hollow point (HP) and full metal jacket (FMJ). So, even though there are other types of defense ammo available these days, more often than not, when people talk about self-defense ammo, they are referring to the classic hollow point bullet.
Full metal jacket bullets are made with a soft, usually lead, core encased by a hard metal shell or "jacket." They are designed for deep penetration and a steady trajectory, making them perfect for target practice.
Hollow point bullets, on the other hand, are exactly what they sound like. They are made with a hollow tip or have a pit at the point. They are different from FMJ rounds in that they expand upon impact, which reduces penetration but gives them a lot more stopping power, which is why they are recommended for self-defense.
Now that you know the difference between hollow point self-defense ammo and full metal jacket target ammo, let's talk about why it's important to use hollow point rounds in your concealed carry or home defense gun.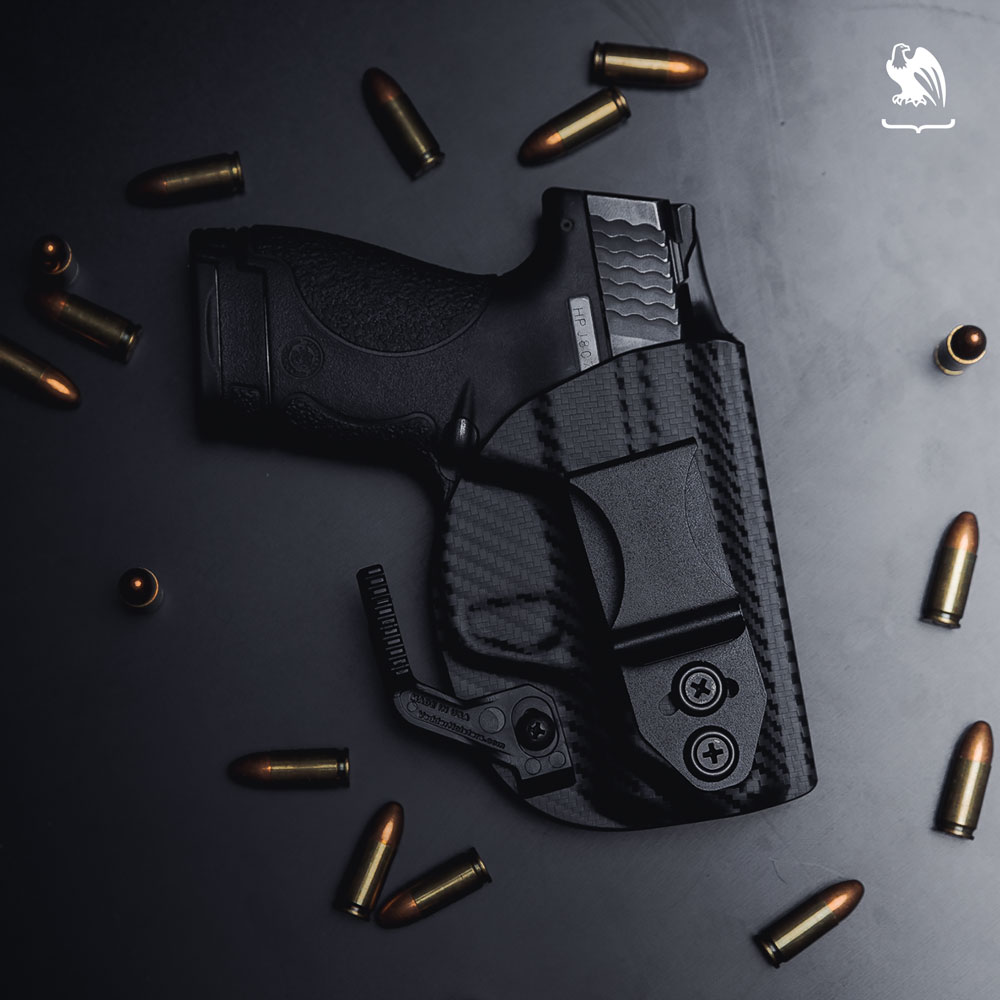 Why Use Self-Defense Ammo?
There are some very compelling reasons why you should use personal defense ammo for concealed carry and home defense. Let's get into it.
Stopping Power
If you find yourself in a situation in which you have to shoot someone to protect yourself, you want to be sure that bullet will do its job.
Don't make the mistake of thinking all bullets are created equal. One of the biggest reasons hollow point rounds are recommended for personal protection is thatthey have significantly more stopping power than a full metal jacket bullet.
Because hollow points expand upon impact, they both expel more energy and cause more damage. FMJ rounds will still cause injury to an attacker, but that wound will be smaller – about the same size as the bullet itself – and far easier for someone to power through.
A HP round, on the other hand, will expand upon entry and cause a lot more tissue damage. A larger wound equals more pain and more blood loss, which will stop your attacker much faster and with fewer shots.
Not only that, but a self-defense round will almost certainly stay lodged in the attacker's body while a FMJ is more likely to go right through them. This means a hollow point bullet is going to transfer more energy and may even knock a person off their feet depending on the caliber.
Expansion and Penetration
Two of the four rules of gun safety are to "always be sure of your target and what lies beyond it," and "never point your gun at anything you're not willing to destroy."
Unfortunately, when it comes to home and self-defense, you can't always be sure of what may be behind your attacker or on the other side of a wall, which is where hollow point ammo comes in.
Full metal jacket rounds can easily pass through a person or wall, a phenomenon known as "over penetration." This puts innocent people, like a bystander walking by or your kids in the next room, at risk of becoming collateral damage.
Luckily, the expanding properties of self-defense ammo ensure that when it strikes its target, it stays there. While you still need to be cautious about what may lie beyond your attacker before shooting, you significantly reduce the risk of your bullet going through things like drywall.
Under penetration can be bad too, though, which is why it's critical to choose the right defense ammo to protect yourself and those around you.
How to Choose the Best Ammunition for Self-Defense
If you've ever shopped for ammo, you know there are hundreds of different options to choose from. So, what should you look for in the best self-defense ammo?
The most important thing to consider when selecting a self-defense round is penetration depth. According to Lucky Gunner, the FBI's standard penetration depth is between 12-18 inches.
A penetration of 12 inches is just enough to effectively stop an attacker, while 18 inches is as far as you can reasonably go without over-penetrating your target and putting others at risk. So, look for ammo that falls somewhere in that range.
When it comes to expansion, there is no hard and fast rule to go by. Some experts suggest looking for bullets that expand at least 1.5 times the diameter of the cartridge, but as long as the expansion is consistent, you shouldn't have to worry too much about the specifics.
Finally, it's important to consider the weight retention of your ammo. Weight retention essentially measures how well a bullet will stay together as it hits something. Your bullet will likely have to pass through things like clothing and some tissue before penetrating far enough to stop someone, and you don't want it to break apart in the process.
Most modern handgun ammunition should have sufficient weight retention, but some rounds are definitely better than others. The stronger the weight retention the better, but you should make sure your bullets can retain at least more than 85% of their original weight.
Lucky Gunner performed some in-depth ballistics tests on popular ammunition on the market. You can view the results of their experiments here to see how your choice of self-defense ammunition stacks up.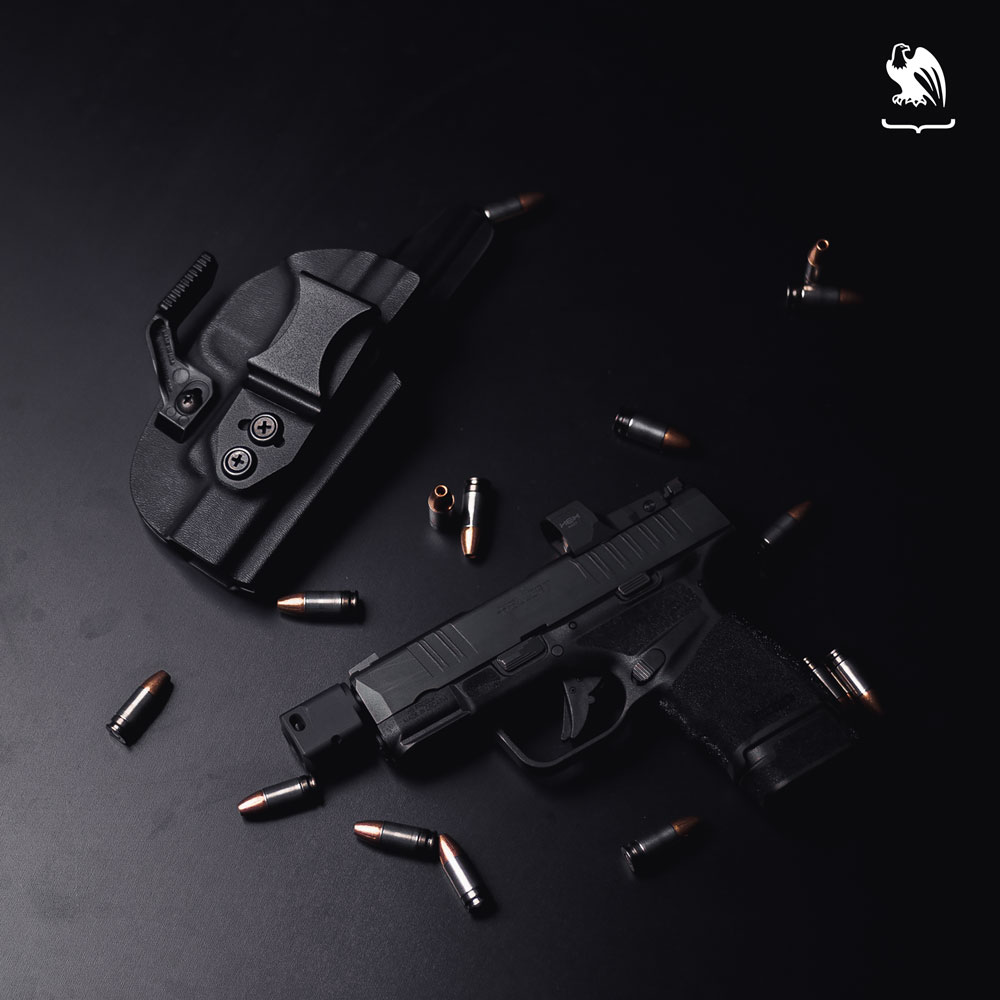 Do You Need Self-Defense Ammo?
Self-defense bullets sound great, but are they really necessary to use?
In short, YES.
There are no laws or regulations prohibiting people from using full metal jacket rounds for concealed carry or home defense – but it's widely discouraged and frowned upon by most in the gun community.
Because self-defense rounds expand upon impact, giving them more stopping power and preventing them from going through the attacker or a wall, they are considered a safer and more effective option. Full metal jackets can work in a pinch, but you may be putting others at risk by using them for self-defense. It's best to keep this type of ammo at the range.
But, aren't hollow point bullets illegal in some places?
Hollow point ammunition is perfectly legal to carry in the United States – with one exception. In New Jersey, it is illegal to use hollow point ammunition for concealed carry.
The state allows people to have hollow point ammo for hunting or for use on their own property, but that's it. So, if you live in New Jersey, you will have to use FMJ rounds for concealed carry, but you can, and should, use hollow points for home defense.
How Much Self-Defense Ammo Do You Need?
When it comes to how much ammunition you should have on hand, there is no right or wrong answer: it all depends on what you're comfortable with.
As a general rule, the bare minimum amount of ammo you need to have is at least enough to load each of your firearms, plus any spare mags you have on hand. It is generally recommended to have at least one box of backup ammo, though some people prefer to have their gun safe stuffed to the max with spare ammunition. It's really up to you.
Regardless of how much ammo you have on hand, keep in mind that ammo does eventually go bad. While there's no need to stress, bullets should last upwards of 10 years or more when stored properly, it doesn't hurt to check on your ammo every once in a while to make sure it's still viable.
With self-defense ammo specifically, some people like to cycle it out every so often to keep it fresh. It definitely doesn't hurt, plus it's a good idea to train with the defense ammo you use every now and then so you're familiar with how it feels and shoots.
Summary
When it comes to personal protection, and the safety of those around you, having the right equipment is critical.
Self-defense ammo is specifically designed to stop an attacker without over-penetrating. These bullets have a hollow tip so they expand upon impact, shocking the body and creating a larger wound in the process.
Hollow point bullets are also unlikely to shoot through a wall or an attacker, making them much safer for any nearby innocent bystanders. Though you don't have to carry defensive ammo, it is strongly recommended.
If you're looking for a new IWB, OWB, or pocket carry holster, visit our Holsters by Gun Model page for Kydex holsters that are custom-made for your weapon of choice. Or, if you're in need of a mag carrier for your spare defense ammo, you can browse our selection here.
Interested in items beyond holsters? Check out our Resources Page for links to recommended products like lights, lasers, first aid, maintenance, and more, and browse our selection of belts, apparel, and accessories at our website, vedderholsters.com.
To stay up-to-date on all the latest Vedder Holsters content and offerings, check out our blog and follow us on Facebook, Instagram, and Twitter. And be sure to visit our sister company, GeoGrit, for all of your American-made minimalist wallet needs.